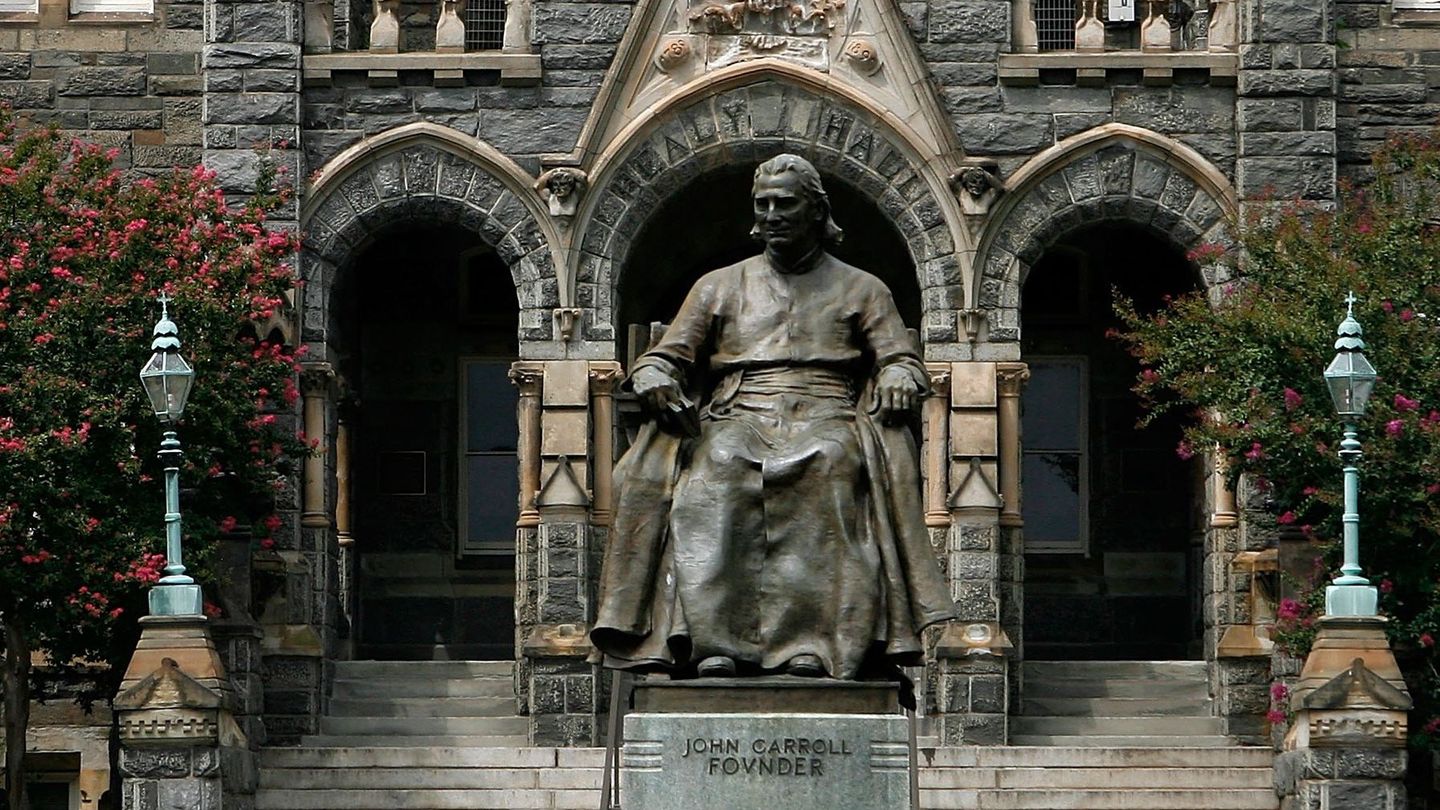 Catholic education has contributed a great deal in educating America's young. These institutions, especially Catholic universities, are highly regarded as models for a well-rounded education that forms the student's mind, body, and spirit that includes a time-tested moral foundation.
But since the "Land O' Lakes Statement" of 1967 and John Paul II Ex Corde Ecclesiae in 1990, many Catholic colleges and universities weakened their core curricula and adopted a radical notion of academic freedom, embraced relativism and political correctness, and largely abandoned the project of forming young people for Christ outside the classroom.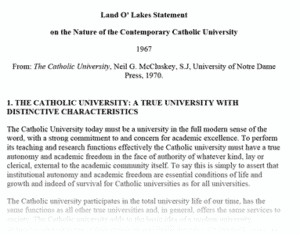 Our prominent Catholic universities, rather than embracing the good, the true, and the beautiful, have adopted the same curricular fads as their secular peers, hosting departments of gender studies, black studies, ethnic studies, and gay and lesbian studies.
Elite Catholic universities, like Georgetown, have abandoned their religious identity by shifting their focus from teaching students in the Catholic tradition to satisfying those students' desire for a curriculum that satisfies their "woke" ideology.
Consider the description of Who We Are at Georgetown University:
We're a leading research university with a heart. Founded in the decade that the U.S. Constitution was signed, we're the nation's oldest Catholic and Jesuit university. Today we're a forward-looking, diverse community devoted to social justice, restless inquiry and respect for each person's individual needs and talents. (emphasis mine)
Those chosen words of social justice and respect of the individual are code for suppressing free speech, providing "safe spaces", and promoting "inclusiveness and diversity" that predominantly excludes conservative thinking.
Campus leaders claim that Catholic universities' "commitment to social justice" differentiates them from non-parochial colleges, but they neglect to mention that they have defined the term "social justice" so broadly that campuses now welcome chapters of the pro-abortion Law Students for Reproductive Justice.
This embrace of this ideology is corrupting our schools, universities, and churches at the hands of woke, misguided, or just poorly catechized administrators, teachers, and pastors.
Recently, the Catholic University of America unveiled a painting called "Mama" that emulates the renowned "Pieta," a statue carved by Italian sculptor Michelangelo Buonarroti in 1499 depicting Jesus Christ's mother, Mary, holding him in her arms after his crucifixion. The "Mama" painting replaces Jesus with George Floyd.
Father Jude DeAngelo, university chaplain and director of Campus Ministry blessed this sacrilege, praying, "Almighty Father, we now ask you to sanctify and bless this icon which we will use in the adoration of the Blessed Mother," as he blessed the painting with holy water. "May all who look upon this sacred image come to know her protection and maternal care, tracing in their hearts the pattern of holiness."
Discontented students spearheaded multiple petitions, garnering nearly 20,000 signatures in total, to have the painting taken down over what they perceived to be an insult to their faith.
"As students at The Catholic University of America, we believe that it is extremely grave that our university, the official university of the Catholic Church in North America, would cast another in the image of our Lord in this way, particularly for political purposes," one petition said. Listening to the students, the Student Senate at CUA approved a resolution to remove the painting.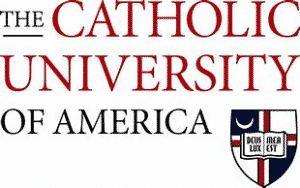 The cancerous idea that God's law is subject to the prevailing culture has spread from politics, academia, and the corporate media, to our Catholic institutions. You have seen Catholic bishops kneeling to the Black Lives Matter movement and Jesuit priests questioning the biblical condemnation of homosexuality.
These "social justice warriors" disingenuously pit abortion and sexual morality against poverty, racism, immigration, and the environment, and under the guise of the pseudo-Christian virtues of progress and tolerance, reject the spiritual call for self-denial and sacrifice.
Too many Catholics have fallen for the Marxist ideology that maintains mankind is marching ever forward toward perfect liberty, equality, and solidarity, holding that those who get in the way are ignorant, backward, and bigoted.
But God's law, which flows from His perfect nature, does not "evolve" and "adapt;" it is rational, immutable, and eternal. Christ's message of repentance and redemption applies to all people and all nations across all ages.
Their call for "tolerance,"  in the current context, demands acceptance of the doctrines and behaviors that radical ideologues approve of as moving society "forward" while mercilessly condemning the beliefs, traditions, and standards that oppose it.
Let us not forget that several totalitarian regimes have vowed to usher in a utopian society, yet wound up enslaving their people and bringing about a descent into chaos, depravity, and darkness.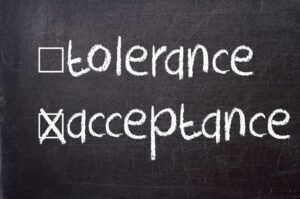 This is the grave challenge facing Catholics today. Many trusted institutions are exploiting biblical concepts like "sanctity of the individual" and "love of neighbor" to promote an array of highly noxious ideologies. The obsession with appearing progressive and tolerant, exacerbated by a misunderstanding of Christian theology and morality, is leaving Christians vulnerable to a disordered faith that is willing enough to embrace Jesus, but not the self-denial, sacrifice, and salvation exemplified on His cross.
The shift to woke ideology by these Catholic institutions is being pushed further by financial considerations. Money has been a contributing factor in the abandonment of traditional Catholicism and continues to allow or, worse, motivate them to shed the Catholic identity compounded by government agencies and activists demand that religious institutions as they conform to their demands for their "woke" ideology in return for financial benefit.
St. Louis University, the second-oldest Jesuit university in the United States, found itself facing a 2009 lawsuit when plaintiffs claimed that the $8 million in tax-increment financing that the university received for its new sports arena violated Missouri's constitutional ban on public funding for religious institutions.
In response, the university reaffirmed publicly that it is "not controlled by the Catholic Church or by its Catholic beliefs. . . . [T]he school does not require employees or students to aspire to Jesuit ideals."  As a counterpoint, in a brief opposing the university's position, the American Civil Liberties Union wrote that "it is surprising that the University would sell its heritage for $8 million."
Just think how governmental agencies impose more "social justice" restrictions on any grants forcing adjustments to Catholic identity on important programs. Or how lavish facilities at our high schools require them to pander to non-Catholic parents who are willing to pay higher fees as long as schools tone down their "religiosity."
Is their fiscal necessity sufficient to abandon their Catholic identity? I say no.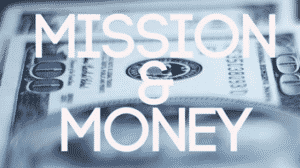 Some would argue that by abandoning their Catholic identity these universities have simply responded to fiscal necessity. But that is not necessarily true as we see the flourishing of Catholic colleges—Christendom, Franciscan, Ave Maria, the University of Dallas, Wyoming Catholic, John Paul the Great, St. Thomas More College in New Hampshire, California's Thomas Aquinas, and others.  These entities remain committed to a Catholic identity. And contrary to concerns that retaining a traditional Catholic identity would degrade the schools' academic status, the more traditional colleges have won recognition for academic excellence by some of the most prestigious listings of colleges and universities, as evidenced by the praise Thomas Aquinas College in Santa Paula, California, and Franciscan University of Steubenville, have received as they offer a faithful alternative—even as progressive Catholics scorn them.
This shift away from Catholic values is spreading to our Elementary and High Schools and even some Diocesan administrations imitating the path of Catholic universities.
In a recent article for National Review Online, An Alumnus Story: Going Home, and Finding Woke (paywall), Robert Agostinelli, a successful international financier and investor a 1972 alumnus of Aquinas Institute, a Roman Catholic High School in Rochester, NY, founded over a century ago based on the teachings of Thomas Aquinas.  Mr. Agostinelli and his wife were invited – perhaps with the school leadership's hope of a large gift from the Agostinellis – to share their life experiences with the junior and senior classes.
Mr. Agostinelli describes his talks this way:
It is fair to say that the talks — through which we sought to reassert our ancient truths, to inspire students to understand them, to show the implications to them personally as a matter of self-interest, and to remind them of their right to the pursuit of happiness in a time when political correctness, Black Lives Matter orthodoxy, and woke ideology are determined to indoctrinate them — enthralled the attendees.
Most, but not all.
The school leadership was not pleased with the talks and sent the following email to the school community denouncing them:
Dear Aquinas Families,
Today we had on campus an alumnus and his wife who wanted to share with our students the secrets of their success in their business careers. They spoke to members of our junior and senior classes. Unexpectedly, both speakers shared some of their personal beliefs. We have heard from several students and parents that they were offended. Please know that this was not the intended purpose of today's presentation. These personal opinions, beliefs, and viewpoints expressed by our guests do not reflect the opinions, beliefs, and viewpoints of The Aquinas Institute.
We will address this with our students on Monday morning. We will also use this as an opportunity for open dialogue and our belief that we will treat all others as children of God, deserving of respect and dignity. . . .
Sincerely,
Dr. Anthony Cook '99
President
Additionally, the administration arranged for counseling the following school day to reassure those students who felt violated by the Agostinellis' words.
I leave you with the advice Mr. Agostinelli gives Catholics in this great country and echoes the mission of CUP:
But I remain an optimist. There is brewing a desire to take back our destiny and our institutions, because they are that, ours. This is a project not of the elites but of the grassroots, of the people, not of feint heart, who live in the community, outside of gates, whose children attend the schools overseen by ideologues, whose churches have replaced the Sermon on the Mount with the planks of the latest Democratic platform. These are our battlefields, all worthy of reclaiming, all of them the patrimony of our forebears — these very personal places where a fevered opposition has planted weeds of dissent and brambles of chaos.
Thomas Paine mocked sunshine patriots. May we, today, add to them sunshine Catholics — people complicit, by commission or omission, with the destruction of important legacies. For the rest of us, whether it is the assault upon America, or once-heralded places such as the Aquinas Institute — where there are still young men and women of sound mind, who know intimately the tyranny of practicing leftists — we must accept the challenge of our times. Or expire.
We must fight for our birthright. And prevail.