OUR MINISTRY TEAM
Corpus Christi for Unity and Peace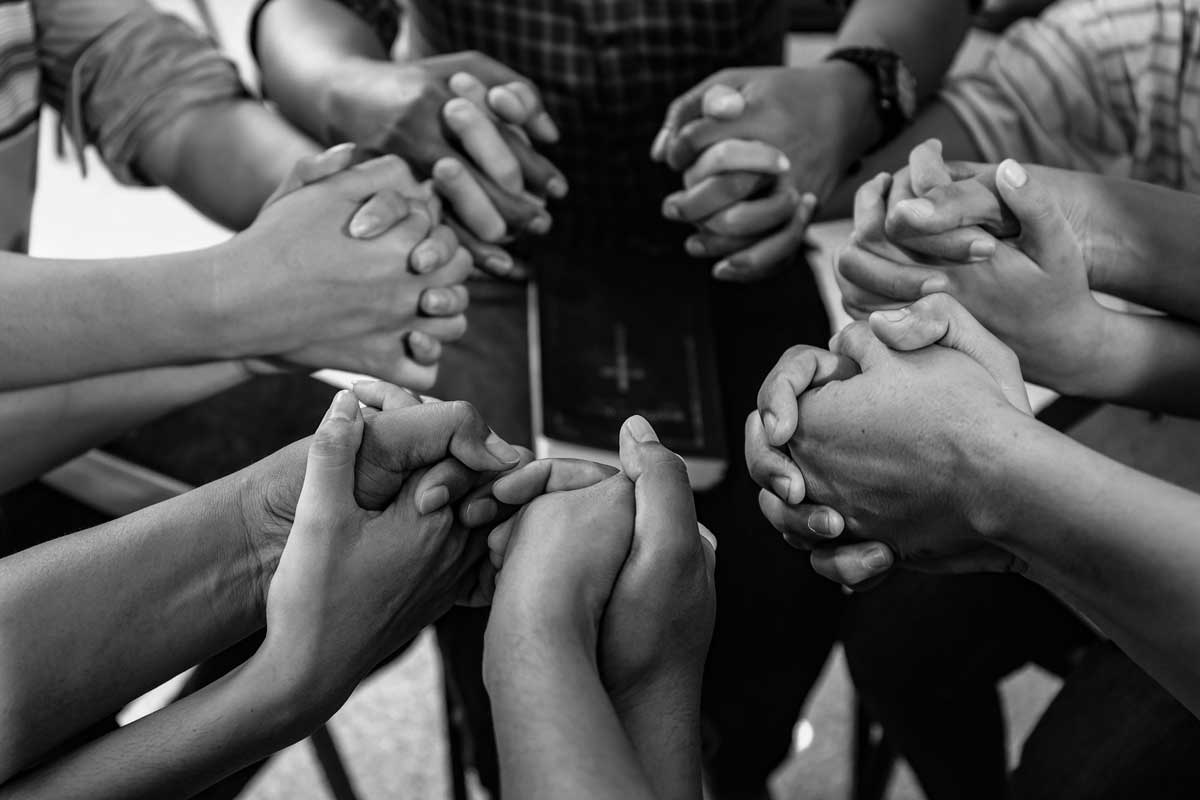 We are very thankful for our ministry team:
John Curran, Board Member
Dr. Kit Palanca-Beveridge, Secretary
Vicente "Vic" Romero, Treasurer
Jim Pedzinski, Board Member
Vicki Yamasaki, Board Chair
Rosie Zatkulak, Board Member
Debbie Zavaleta, Board Member
Raul Zavaleta, Vice Chair
John is the husband of Christine, going on 55 years of marriage. They are the parents of eight children and the grandparents of 43 and have been parishioners of Our Lady of Mt. Carmel (OLMC) in Carmel, IN for 43 years.
John was born in Nebraska, attending public schools. He attended Benedictine College in Atchison, KS, then Florida State University, receiving a B.S. degree in Meteorology. He met Christine, a nursing student, while serving his first duty assignment with the National Weather Service in Fort Wayne.  Assignments took them to Louisville, Kansas City, Omaha, and Topeka, and the University of Wisconsin where John obtained a MS degree in Atmospheric Science.  He served as the Meteorologist in Charge at Indianapolis and the Indiana Area Manager from 1978 to 2002.
Along the way, John has served as Men's Club President in a Kansas parish, School Board President for OLMC, and is past President of Right to Life of Indianapolis. He has participated in parish activities such as Christ Renews His Parish, Parish Encounter, Bible Study, That Man is You, Eucharistic Adoration, Extraordinary Minister of the Eucharist, Usher, and Adult Altar Server at OLMC.
John and Christine are most proud of their children and their achievements and cling together to embrace the only thing of everlasting importance, their Roman Catholic faith.
Christine is  is a Registered Nurse by training, but in practice, she has been a daily instiller of strong Faith in her husband, John, and her children. John and Christine discovered Christendom College in Front Royal, Virginia in the 1980s, a college they consider a pearl of great value and made educating their children in the Catholic faith at Christendom College their prime priority, banking on their children receiving eternal dividends from a temporary investment. Six of their children attended Christendom College.
One daughter is a discalced Carmelite nun in Buffalo NY. Christendom College's liberal arts provided skills needed for their children to succeed in the pursuit of careers as doctor, lawyer, Physical Therapist, and homeschooling teaching skills for grades K-12.  Another daughter, the mother of 10, learned values that enabled her to cope with prolonged military absences by her husband who served multiple overseas tours under extreme conditions.  A grandson was ordained a priest for the diocese of Arlington VA in June of 2021.  A granddaughter is a Carmelite nun in St. Louis. Another daughter and her husband are involved with Opus Dei and three of their children are giving their lives to Opus Dei  with  a promise of lifelong chastity in the single state.
John feels CUP provides a vehicle of support for priests striving to teach the Truths of the Catholic Faith. Catholics hunger to be fed the Truth, which is like a burning candle in the darkness, but strangely the light is often covered or obscured by many Bishops and some priests. Being on the Board presents an opportunity to be a positive influence in the prayer, education, and action life of CUP.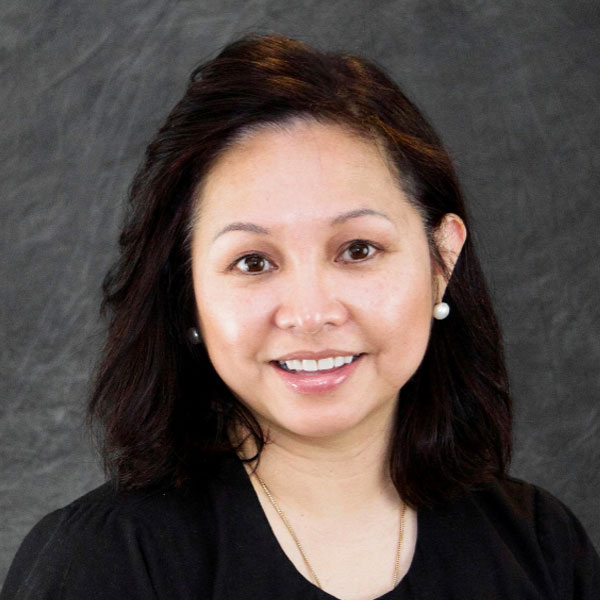 Dr. Kit Palanca-Beveridge
Secretary
Dr. Kit Palanca-Beveridge is a general dentist who has been in her private practice in Indianapolis, Indiana, since 1996. She is a faithful energetic Catholic who calls St. Elizabeth Seton Church in Carmel, Indiana, her parish home. She is married to a very loving and supportive man named Khris Beveridge. They have a beautiful daughter named Karolina Maria (aka "Kira"), who they lovingly refer to as their "Gift from God." Kira came into their lives by God's grace through the Philippine International Adoption program. They are all dog lovers and have two adorable rescue dogs named Kinder and Kona. 
She was born on June 13, 1969, in Manila, Philippines. She is a cradle Catholic, being that the Philippines is a predominantly Catholic society. She attributes her strong Catholic morals from both her parents and the Catholic private school that she attended from kindergarten to high school named St. Joseph's College in Quezon City, Philippines.  
Both her parents are accomplished physicians and exposed her at a young age to the world of medicine and all the good it can do for humanity. Her father, Dr. Ernesto Palanca, is a Urologist Surgeon who performed the first kidney transplant in the Philippines and was the youngest President of the International College of Surgeons. Her mother, Dr. Lily Marquinez-Palanca, is an Internist-Cardiologist/Acupuncturist known for introducing Acupuncture to the Philippines.  As you can imagine, both parents were very busy physicians but took the time to instill in their children the importance of having God be the center of their lives. They would often take their children to various medical charitable missions to witness firsthand the Philippines' poor and impoverished people. 
Her parents sent her to St. Joseph's College (SJC), where she spent her formative years of education. St. Joseph's College is a Catholic private school founded 75 years ago by Dutch Franciscan Sisters. And up to this day, it is owned and administered by Franciscan sisters. Following the example of St. Joseph, a righteous and upright man, SJC upheld and promoted the core values of simplicity, truth, justice, peace, and integrity of creation to all their students. SJC didn't just talk but walked the walk as she witnessed the Franciscan nuns holding numerous outreach programs to help the needy and fearlessly lead the peaceful protest against the Marcos regime. Dr. Kit forged strong bonds at SJC and remain close to her friends from there, and share that same passion for a God-centered servant's heart.
Read More
She migrated to the United States in 1985 to pursue higher education. Dr. Kit began her career in dentistry by first earning a B.S. in Biology from Purdue University. She then graduated from the Indiana University School of Dentistry in 1992, the youngest in her class, only 22 years old. Dr. Kit immediately honed her skills in a General Practice Residency for Hospital Dentistry at the VA Medical Center in Ohio. She also pursued a Fellowship program in Geriatric Dentistry at the Case Western Reserve University of Ohio and completed orthodontic training programs for general dentists at the American Orthodontic Society and United States Dental Institute.  Dr. Kit calls herself a "nut" for dentistry and loves learning about all aspects of dentistry to find better ways to help her patients.  She has acquired certifications in other advanced fields such as Oral Conscious Sedation, Implant Dentistry, Facial Esthetic and Muscle Derangement Treatments using Botox and Fillers, as well as Sleep Apnea Treatments.
She has been recognized as a Top Dentist in Indianapolis by International Dental Association and featured in the Leading Physicians of the World publication. She is a proud member of the following organizations: American Dental Association and Indiana Dental Association, Academy of General Dentistry,  American Academy of Facial Esthetics, American Orthodontic Society, Philippine American Dental Society of the Midwest, Donated Dental Services of Indiana, and the Philippine Barangay Dance Troupe.
With her broad scope of experience and knowledge, she can think outside of the box and offer her patients proper comprehensive, holistic healthcare solutions to their problems to help them live happy, healthy lives. She knows her limits and wants only the best outcome for her patients, which may mean collaborating with specialists as needed. Dr. Kit looks at each patient and team member in her office as an extension of her family and will go over and above to help them achieve their goals.
When she is not caring for patients, you will find Dr. Kit spending quality time with her family and God. She is blessed to have good friends who have helped her grow spiritually towards her quest to Sainthood, holding prayer group meetings regularly. She loves the outdoors and enjoys staying active playing volleyball, hiking, cycling, swimming, skiing, and traveling. She is an avid reader and enjoys artistic outlets such as painting and playing piano as she has played classical piano since she was five years old.
And now, God has placed in her heart a renewed interest in spiritual growth and mission as a board member and Secretary of the newly formed not-for-profit organization named CUP (Corpus Christi for Unity and Peace). She became involved in this because of the events at her parish, which lead to a prayer service at the entrance of St. Elizabeth Seton Church on July 3, 2020. Dr. Kit witnessed over 100 people gather with little notice, from all walks of life,  Catholic and non-Catholic, to support and pray for the welfare of Fr. Ted Rothrock, SETON Church, and for our nation. She witnessed two brave parishioners from Our Lady Of Mount Carmel- Vicki Yamazaki and Vic Romero lead the prayer rally. It inspired her to take action and help the "2 Vics" in any way that she could. Our mission is clear, to educate people about God's truth and unite people to the heart of Jesus, focusing on the three pillars of the Catholic Church-  Sanctity of Life, Sanctity of Marriage, and Religious Freedom.
Vicente "Vic" Romero
Treasurer
Vic and his wife Myrna joined Our Lady of Mt. Carmel Church in January 1993, and had been parishioners there for the last 28 years. They have been married 54 years and have 6 adult children and 13 grandkids. 
He was born and raised in the Philippines, and in 1974 started work at GM Philippines (GMP), a General Motors Corporation (GMC) subsidiary. GMP operated a transmission manufacturing plant in Rizal, 25 miles south of Manila. He worked in various analytical positions in Finance including pricing, budgeting, and business & strategic planning.   In 1986 after 12 years at GMP, as Comptroller in the last four, Vic was transferred to Rochester Products Incorporated (RPI) based in Rochester New York. RPI, which manufactured engine fuel systems, is one of several automotive component divisions of GMC. 
In January 1993 after 6 plus years with RPI, he moved to another GMC unit, Kokomo Indiana-based Delco Electronics (DE). DE was consolidated with other GM auto component units, and eventually became part of Delphi Corporation. Vic stayed at Delphi for 13 years with the last 9 spent in Mergers and Acquisitions.  He retired in 2006 with a combined 32 years of service with the GM group of companies.
Vic finished his Bachelor of Arts degree in Manila in 1976 and his MBA Finance in Rochester in 1991. He received his Series 7 stock broker license in 1996 and obtained his Certified Financial Planner (CFP) designation in 1998.
Six years after retirement from Delphi, Vic established a Registered Investment Advisory (RIA) business based in Carmel Indiana. As the firm's Portfolio Manager, he continues to manage assets for average and high net worth individuals only, versus typical RIAs which cater to both individual and corporate clients.
From an average Sunday mass going catholic, Vic's spiritual journey was provided with a big boost when he joined the OLMC's CRHP retreat in 1995. He became more active with church ministry ever since. He joined the music ministry – Gloria Dei Choir (GDC),  Saturday Ensemble and Spanish Choir at various periods starting in 1996, and is currently still active with the GDC. He was a member of OLMC's Pastoral Parish Council from 2015 to 2017, belonged to OLMC's Senior Men's group the Lions of God and also joined the Cursillo in 2019. He has facilitated Marians of the Immaculate, Word on Fire and other scripture-based studies  since April 2014, and continues to do so.
Vic, together with Vicki Yamasaki and others co-founded Corpus Christi for Unity and Peace envisioning a Christ-centered community united in lasting peace and joy. We are guided by our mission of inspiring Catholics to uphold and promote the sanctity of life and marriage and defend religious liberty.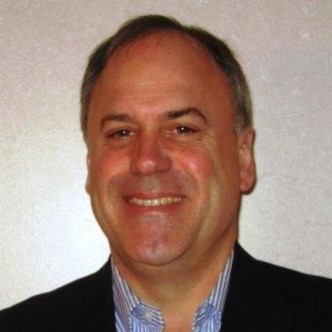 Jim Pedzinski
Board Member
Jim and his wife, Kathy, joined Our Lady of Grace Catholic Church – Noblesville, IN (ologn.org) in summer of 1995.  They have two adult children, an amazing daughter in-law, one grandson and two dogs, Max (Black Lab/Shepard) & Meeka (Golden).
Jim graduated from Purdue University with a degree in Health Sciences. Upon graduation he joined Boehringer Mannheim Diagnostics which has since been acquired by ROCHE.  Jim's interest in pharmaceutical research allowed him to step into a role at SmithKline Beecham Clinical Laboratories which focused on collecting safety data for clinical research projects in support of pharmaceutical development.  More recently, Jim has continued his career working as an independent consultant with numerous startups, providing vision, strategy, business and exit planning.
Our commitment to OLOG started with a dream and a group of parents.  We all had young children and had become frustrated with public school system and their teachings, lack of discipline and respect. Removing the "Pledge of Allegiance" from the classroom was the beginning of indoctrination and replacing it with a moment of silence.
The "Pre-school" was bursting with children, many parents were supportive, the Catholic Diocese of Lafayette blessed the efforts. Father Jim Bates, needed convincing and was slow to say yes but gave the parents a chance to demonstrate our commitment. Our discussions began, why not expand our parish to include a Catholic school for our children which would provide a Catholic foundation through religious and academic excellence, where family values are an extension of the school, respect and discipline are understood and based on Catholic teachings.  
Both Jim & Kathy volunteered early in the concept phase of Our Lady of Grace School, including the planning phases, fundraising efforts, facilities readiness, enrollment efforts, and more.   Jim continued to support the parish and school with numerous after-school activities over the next eight years, along with volunteering at the Noblesville Boys & Girls Club.
As parents, we encouraged our boys to continue their catholic education at Cathedral High School (www.gocathedral.com). We are proud to share that they both graduated from Cathedral High School and went on to graduate from college.
Throughout their experiences at Our Lady of Grace School and Cathedral High school, Jim and his wife encouraged their sons to continue with volunteer activities throughout their life.  Many projects were aligned with the Catholic Youth Organization Indianapolis, Meals on Wheels, Horizon House (www.horizonhouse.cc), United Way (https://youtu.be/tuBGwERxKWw ), and Habitat for Humanity.
I agree with my colleagues on the CUP Board, our faith is being attacked through a culture war.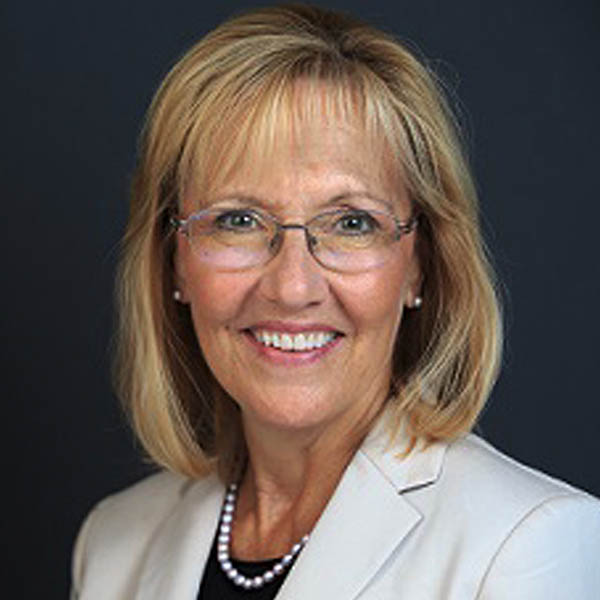 Vicki Yamasaki
Board Chair
Vicki and Ken have been married for 35 years and have two daughters and three grandchildren.  Vicki worships at Our Lady of Mount Carmel (OLMC) since they moved to Indiana from Texas in 1995, 25 years.
All of our gifts come from our Heavenly Father and out of deep gratitude, Vicki gives back to the community in a variety of roles.  At OLMC, Vicki is in her 21st year of serving as a catechist. There, she also provides outreach to the suffering as a Stephen Minister, and is a member of the Investment Committee.  Vicki recently served on the OLMC Re-Open Committee and Strategy Committee and served for three years on Parish Council.  She co-chaired the Gratitude strategic initiative for the parish.
In the community, Vicki created and launched a mentoring program for single mothers and brought this program to The O'Connor House, a maternity home for homeless single pregnant moms.  She also helped guide Dress for Success in the launch of its mentoring program.  A strong proponent of mentoring, Vicki is part of the legacy leader group for Pass the Torch for Women, an organization that helps women recognize their value and dignity through mentoring.  She has been an active mentor to dozens of mentees.  Vicki has served on the Marian University dinner gala committee for over 15 years and co-chaired the event in 2018, which provides scholarships for deserving college students.  Vicki is a former board member of The O'Connor House and served as president and other leadership roles for several boards including Financial Executives International (FEI) Indianapolis, YWCA of Indianapolis and National MS of Indiana.
Vicki, a CPA, launched her own business as President of Yamasaki ERM Solutions following her retirement as Chief Risk Officer for OneAmerica Financial Partners, a large insurance organization.  Vicki has experience in finance, risk, strategy, and public accounting.  She has over 35 years of experience, with particular emphasis in strategic planning, insurance, problem solving, risk management and working collaboratively.  Prior to retirement, she spent the last half of her career with OneAmerica Financial.  The first half of Vicki's career was served in public accounting.  Before joining OneAmerica she served as a partner for PricewaterhouseCoopers in a national role.
Vicki is a summa cum laude accounting graduate from University of Houston, where she later was recognized as the 1998 Distinguished Alumnus of the Year.
Vicki helped launch CUP because we are witnessing Catholics being suppressed for our beliefs.  Our faith is being attacked through a culture war.  Vicki could no longer sit idly by and watch priests, like Fr. Ted Rothrock, who courageously speak truth be cordoned off and told what they can and cannot say – likewise for the faithful.  We cannot stand by any longer and allow every aspect of our environment to be infiltrated with assaults against the sanctity of life and marriage and our religious liberty.  Their methods are insidious as they creep into our media, entertainment, school systems, and even our churches.  When will we stand up?  The time is now.
Rosie Zatkulak

 
Board Member
Rosie has been married to Jon for 35 years. They have five children and three grandsons. Both Jon and Rosie are CPAs, graduating from Indiana State and Butler University, respectively. They met at a wedding where the bride introduced them, knowing that they would be working together at Coopers and Lybrand in Indianapolis. They both left public accounting after a few years to work for different clients of the firm and were married in 1986, becoming active parishioners at St. Louis de Montfort in Fishers from the very start of their marriage.
Both were cradle Catholics and grew up with an example of parents who were involved in many aspects of both their parish and their own spiritual formation. Rosie's parents were very active in Cursillo and opened the very first food pantry in there hometown of Elwood Indiana from their own home. Rosie was the fifth of six children and thus was still at home to witness her parents growth in faith when they had more time for this – specifically when they became involved in the Catholic Charismatic Movement. Rosie was blessed to attend the National Charismatic Conference at Notre Dame as well as many prayer groups and Life in the Spirit seminars while still in high school. She believe this "planted seeds" which would later come to fruition in her great love of prayer and the Catholic Church and Her teachings.
Jon and Rosie's first involvement at SLDM came through an idea of their pastor, Fr. Don Eder, to have a "think tank" where any parishioner could come on Sunday nights just to talk about their vision for the parish. This led to Fr. Eder asking them to be the first Confirmation teachers at SLDM, which was still a very young parish. With no books or materials, they were told to "teach the teenagers whatever you think is most important." Jon later went on to lead a vibrant Confirmation program as coordinator for 20 years (from 1996-2016).
In 1990, Jon asked Rosie "out of the blue" if she ever thought about being a missionary. When she said yes it had crossed her mind in college he said perhaps they should pursue this! Armed only with enthusiasm, they begin writing to various organizations (remember this was before Internet or email) having only three qualifications: Catholic, serving 1 to 2 years, and beginning after they had their second child – very presumptuous on their part as Rosie was not even expecting yet – and ending before their oldest started school.
After a lot of initial "no's", they met up with a religious sister who was the sister of a friend of Rosie's parents. Rose Martin, CSC, had been serving as a Sister of the Holy Cross in Brazil for almost 40 years and she came to visit them in their Fishers home just before their second daughter was born. They immediately knew this was where God was calling them, but Sister Rose had one additional stipulation, they must be sponsored by SLDM, not coming just as the Zatkulak family. Although this had not been their intention, her wisdom has played out 100 fold as after their initial mission to Brazil from December, 1992 through March, 1994, SLDM went on to have them start a "sister parish" relationship there, leading mission trips to São José/ St. Joseph's parish in Imbaú from 2001 to the present.
Read More
Upon returning from South America, Rosie continues to work part time for a private accounting practice in Noblesville until the birth of their fifth child in 1999. She enjoyed being an active stay at homemaker until 2018 when she started part-time bookkeeping for River Glen Country Club where she still works today.
Both Jon and Rosie have been regular weekly adorers at the SLDM Perpetual Eucharistic Adoration chapel since it opened in 1995 as well as attending CRHP and being active in various Bible and small group formation studies. Rosie has been the respect life coordinator at SLDM for many years and was coleader for the Fishers 40 Days for Life when Planned Parenthood opened a clinic there in 2014. By the grace of God, it only took two years to close down this facility through the prayers and fasting of many Catholics and other Christians in the area.
Jon's job took them to Denver in January 2020, but God had a wonderful plan to return them home to Indiana when Jon was offered the job of Director of Operations at SLDM, beginning in August 2021. They are so very grateful to be back with their children, grandchildren and faith community!
Several years ago, SLDM had a two -day program to help you discover and use your charisms. It was then that Rosie discovered definitively that her charism is intercessory prayer. She says "I feel most at peace with myself and the world when I am praying for others" and this is the reason she feels so drawn and privileged to serve on the board of CUP specifically as a prayer intercessor for all who are a part of CUP in any capacity.
Debbie Zavaleta
Board Member
Debbie has been married to Raul for 40 years. They have four children and two granddaughters. Originally from the Los Angeles area, they met while students at UCLA. Debbie went on to get a Nursing degree from Mount St. Mary's College, Doheny Campus.
She took her first job as an oncology nurse at Cedars-Sinai Hospital in Los Angeles where she worked for several years. She later had other positions as an oncology staff nurse for an Oncologist office and as a home visiting nurse for Visiting Nurses Associates (VNA.)
In 1986, Raul's business required a move to Indianapolis, so Debbie and Raul found a home in Carmel, Indiana.  In 1990, Debbie attended a Christ Renews His Parish (CRHP) retreat weekend at Our Lady of Mount Carmel Church as the only non-Catholic in team #25. The strong friendships Debbie made on that CRHP retreat have continued for over 30 years.  The retreat was so impactful in Debbie's life that she went through the RCIA program and converted to Catholicism.
Fresh from the high of her retreat, Debbie encouraged Raul to attend a CRHP weekend soon thereafter, where he also had a positive experience.  With both of them now more in tune with their faith, they became active members of OLMC.
With their children attending OLMC school, Debbie volunteered for many years in the school nursing office, the Youth Retreat "Destination Jesus", and many other school events while she completed a BS Nursing degree at Indiana University.
After raising her children, Debbie returned to work as a Cardiovascular Nurse at St Vincent Hospital, Indianapolis where she worked for several years.
Even after her kids were no longer at OLMC, Debbie continued her volunteering. She has been a PRE teacher for Kindergarten age children, coordinated the Coat Drive for several years, has helped with the Thanksgiving Food Drive, and has served as co-Chair of the Funeral Luncheon Committee for the past 15 years. Debbie recently became trained as a Stephen Minister and has worked with several women as a Care Giver.
Debbie and Raul have proudly supported Marian University for many years. Debbie serves on the Gala Organizing Committee as well as attending many school functions and fund-raising events.
In this present day of cancel culture many priests and laity are being silenced when they speak out against the untruths that are being spoken in the public square. Debbie became involved in CUP to help bring awareness to the silencing of Catholics who speak the truth and to defend the teachings of the Catholic Church.
It is Debbie's prayer that through her involvement with CUP, others will join in defending the faith at all levels, but especially Life, Marriage and Religious Liberties
Raul was born in El Salvador and moved to Los Angeles in 1973.  He met Debbie while they were both students at the University of California at Los Angeles, (UCLA.)  They now had been married for forty years.
Raul went on to graduate from UCLA in 1980 with a degree in Chemical Engineering.  He began his professional career with a Bioscience Laboratories, a subsidiary company of Dow Chemical headquartered in Los Angeles.
Debbie and Raul moved to Indianapolis from Los Angeles in 1986 when Eli Lilly lured the company Raul and three partners launched to provide clinical laboratory services for pharmaceutical research. This venture, SciCor, now Covance, Inc. – recently acquired by LabCorp – quickly became the leader in the pharmaceutical industry for laboratory services. Raul later moved to Geneva, Switzerland, to lead the expansion of SciCor to Western and Eastern Europe.
Upon his return from Europe, Raul continued his entrepreneurial career starting or mentoring several fast-growing technology companies with strategic visioning, business planning, and capital structures sharing his international entrepreneurial experience to guide them to be acquired by strategic buyers.
Raul volunteers his time to the community by serving on the Board of Trustees of Marian University and serving or having served on the Board of Directors of United Way of Central Indiana, Central Indiana Community Foundation, Indianapolis Arts Council, Indiana Health Industry Forum, Indiana Sports Corp, Indy Eleven Soccer Foundation, The Neighborhood Charter Network, and the Greater Indianapolis Chamber of Commerce.
At Our Lady of Mount Carmel Parish, where Debbie and Raul have been active parishioners since 1990, Raul has served in a number of committees, including President of the Parish Council, and a member of the task forces that established St. Maria Goretti – first as a mission and then as a self-standing parish – and Guerin Catholic High School in Noblesville, Indiana.
In 1990, after Debbie's positive experience at her Christ Renews His Parish (CRHP) retreat weekend at Our Lady of Mount Carmel Church, she encouraged Raul to be in the CRHP Team #27.  Raul's experience was as positive as Debbie's and, fresh from those retreats, their participation in parish life was more involved and their faith grew from there.
Raul believes that the mission of Corpus Christi for Unity and Peace fills a gap of educating other laity and leading them to prayer and involvement in areas our priests and bishops may be reluctant to address.
JOIN US!
Corpus Christi for Unity and Peace CUP is open to Catholics who embrace our beliefs by accepting the teaching authority of the Catholic Church on matters of faith and morals and are in good standing with the Catholic Church. Our supporters agree we must defend our beliefs and promote a culture where the dignity of the human person is protected.