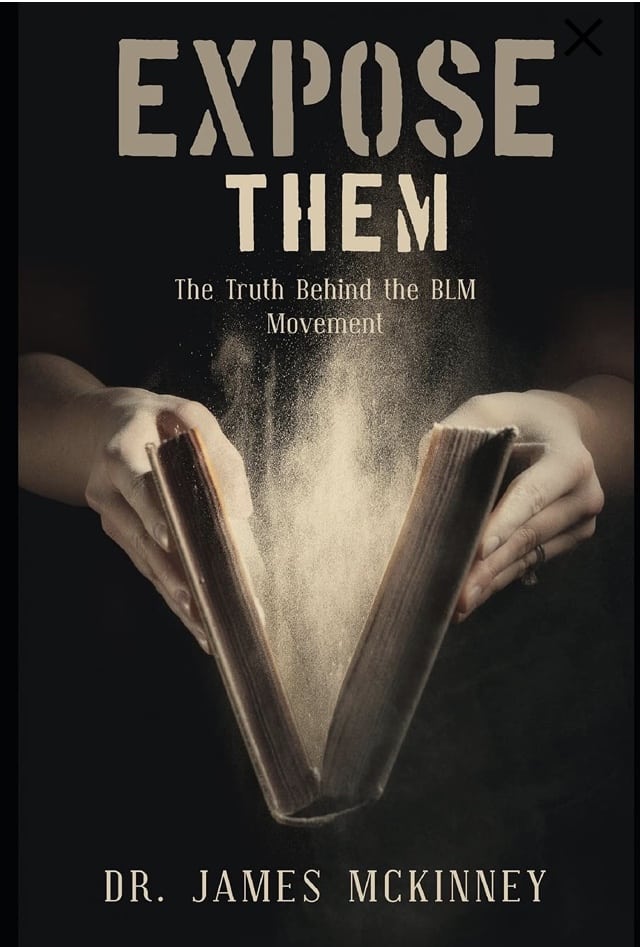 Expose Them, Featuring Dr. James McKinney September 18, 2021
SATURDAY, SEPTEMBER 18, 2021
Presentation: 10 AM
Q&A: 10:45
Rosary Rally to follow
Location will be disclosed to registered participants. 
Dr. James McKinney exposes the BLM Organization
About this event
The BLM Organization is everywhere today and millions of people, including churches and political powers are marching alongside them but do they really know for what and and with whom they are actually marching?
Learn from Dr. McKinney, an African American man who chose to research the coachman driving the carriage. Dr. McKinney's greatest wish is to educate churches, Christians and Americans at large as to the real agenda at the heart of the organization.
ABOUT THE SPEAKER
Dr. James McKinney (pen name) was born and raised in poverty under two God-fearing Christian parents. He is a first-generation college student. He was the first male to receive his bachelor's degree. He holds a bachelor's degree in Organizational Management, master's in healthcare administration, doctorate in Business Administration, and recently completed his second doctorate in adult education and training. CLICK HERE FOR COMPLETE BIO