A Journey from Communism to Freedom, Patriotism, and Faith in God (Photos and Video)
Corpus Christi for Unity and Peace held an educational program to a capacity audience on February 16, 2022 featuring an immigrant Christian, Congresswoman Victoria Spartz, who gave a personal witness entitled, "JOURNEY FROM COMMUNISM TO FREEDOM, PATRIOTISM, AND FAITH IN GOD". Catholics and Chrisitians from 31 different churches in Indiana attended.
Victoria Yamasaki, founder and chair of Corpus Christi for Unity and Peace, moderated this wonderful event where those attending enjoyed a light dessert and beverages. She stated:
"When we thought of speakers that could speak to the relationship between faith and freedom and what we hold dear as Christians and patriotic Americans—who love their God, love their country AND their freedoms–we couldn't think of a better speaker than Representative Spartz, especially with what is unfolding on the world stage today."
Monsignor Joseph Schaedel, Pastor of Saint Luke Catholic Church in Indianapolis, offered the Invocation, followed by all standing for the Pledge of Allegiance. John Sherman, Chief Development Officer of rapidly growing CatholicVote, which provides salient information on current events, including Government actions, of interest to Catholics, so that they can more prudently practice their Faith in our current contentious American culture, introduced Congresswoman Victoria Spartz. The mission of CatholicVote is to inspire every Catholic in America to live out the truths of the faith in public life.
Victoria Spartz gave her personal witness on her life from her birth and Baptism in what was then part of the Communist Soviet Union, austere, if not hostile, to the Christian religion. She was born "Victoria Kulheyko" on October 6, 1978, at Nosivka, in what was then the Ukrainian Soviet Socialist Republic, in the Soviet Union (now "Ukraine").
Victoria described how she grew up in a family in which her grandparents and parents were severely persecuted by the oppressive Soviet Communist rulers, under a government regime which discouraged the practice of the Christian Faith. Victoria gave a historical sketch of the Ukraine beginning with how this Slavic nation was Christianized after its formation in the center of the first eastern Slavic state, Kyivan Rus, which during the 10th and 11th centuries was the largest and most powerful state in Europe. After reviewing the subsequent history of Ukraine, she told those gathered about the great changes and newfound freedoms after the end of the Soviet Union in the early 1990's. Victoria emphasized the critical importance of religious freedoms and the joy of being able more freely to pursue the life to which God is calling you.
After meeting Jason Spartz (from Indiana with a German–born mother) on a train in the Ukraine, they began dating and he proposed to her. Whereupon Victoria moved to the United States and they were married, now having two daughters.
Victoria spent most of her talk comparing and contrasting the lack of personal freedom in her Ukrainian childhood under the Soviet system with life in the United States of America. For example, Victoria described how she was baptized as an infant secretly in the house of a priest to avoid the oppressive reaction of the Communist rulers. Her witness demonstrated how and why patriotism is a Christian virtue allied to the cardinal virtue of justice and its underlying virtue of piety.
After a question and answer session, Monsignor Joseph Schaedel closed the evening with the St. Michael Prayer and gave all gathered his priestly blessing.
A video of this event available the week of February 21st. Please pray for Ukraine, the native country of Congresswoman Victoria Spartz, once again facing armed intervention from Russia.
The pictures below were just a sampling of the beautiful evening, thanks to Mary Kissel Photography.  To view the entire photo gallery click here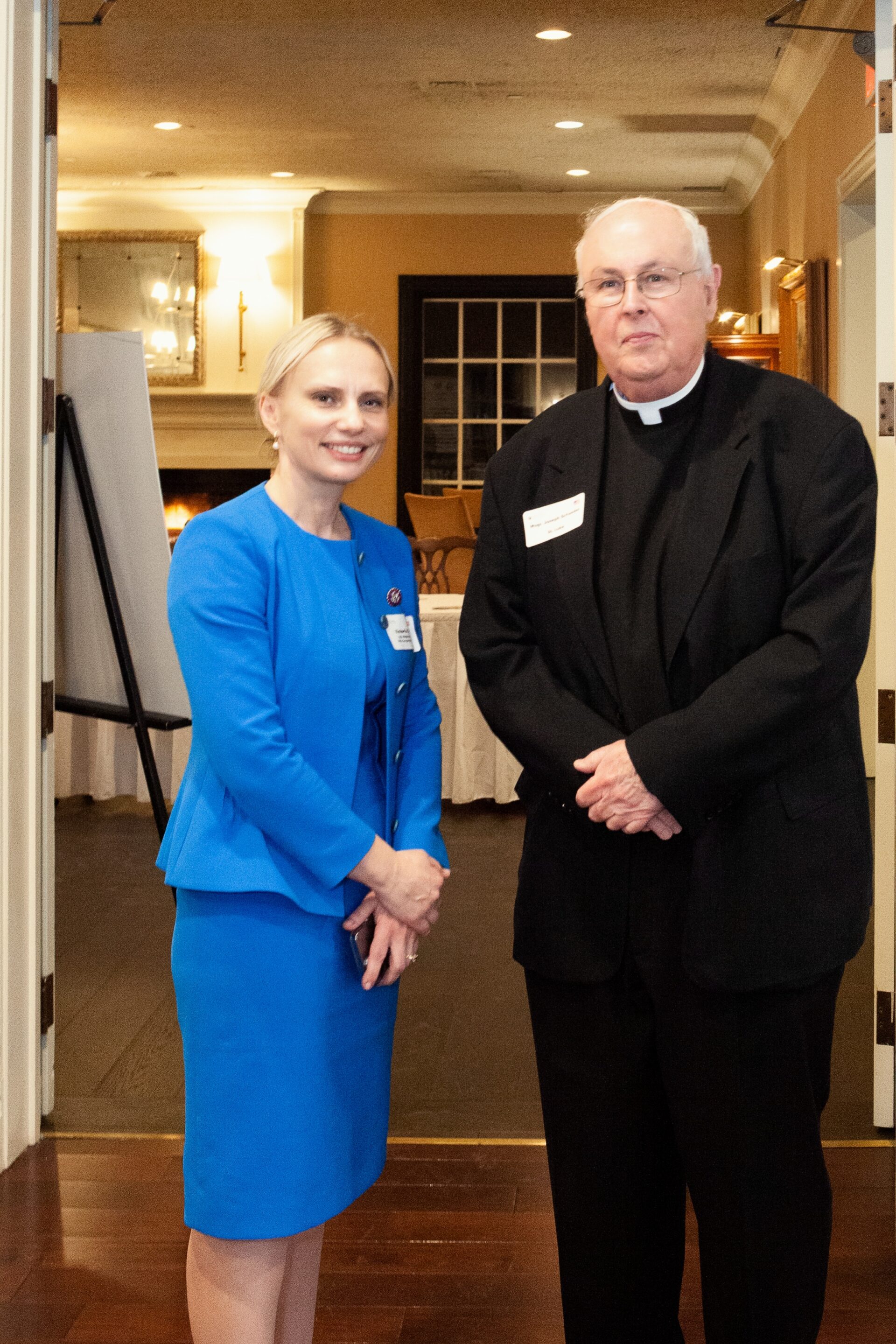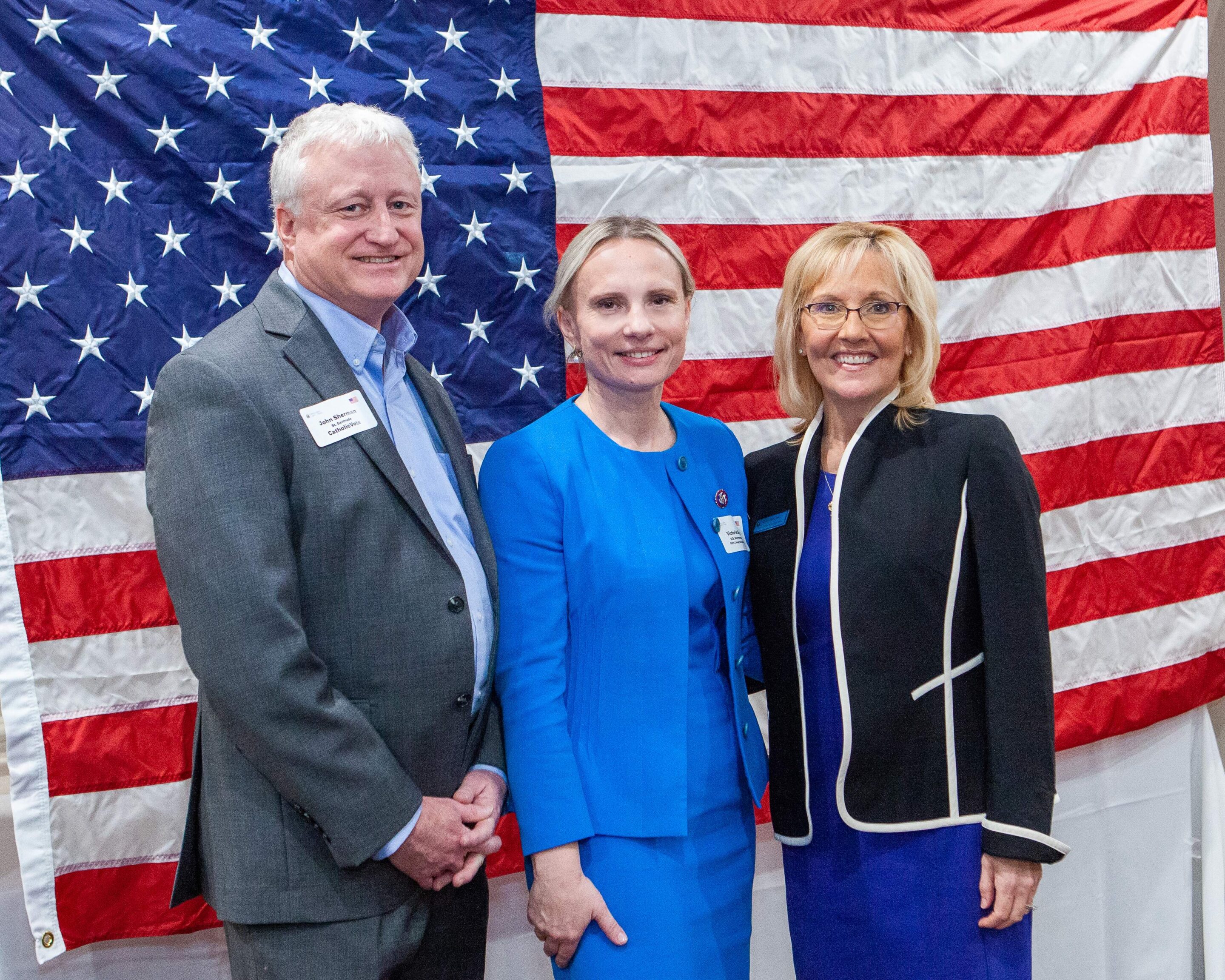 We are thanktful to our speaker, Representative Victoria Spartz, our friends at CatholicVote, and Msgr Joseph Schaedel of St. Luke Catholic Church.  Also a big thank you to Mary Kissel Photography for the beautiful photography and CMC Media Group for the videography of the educational program.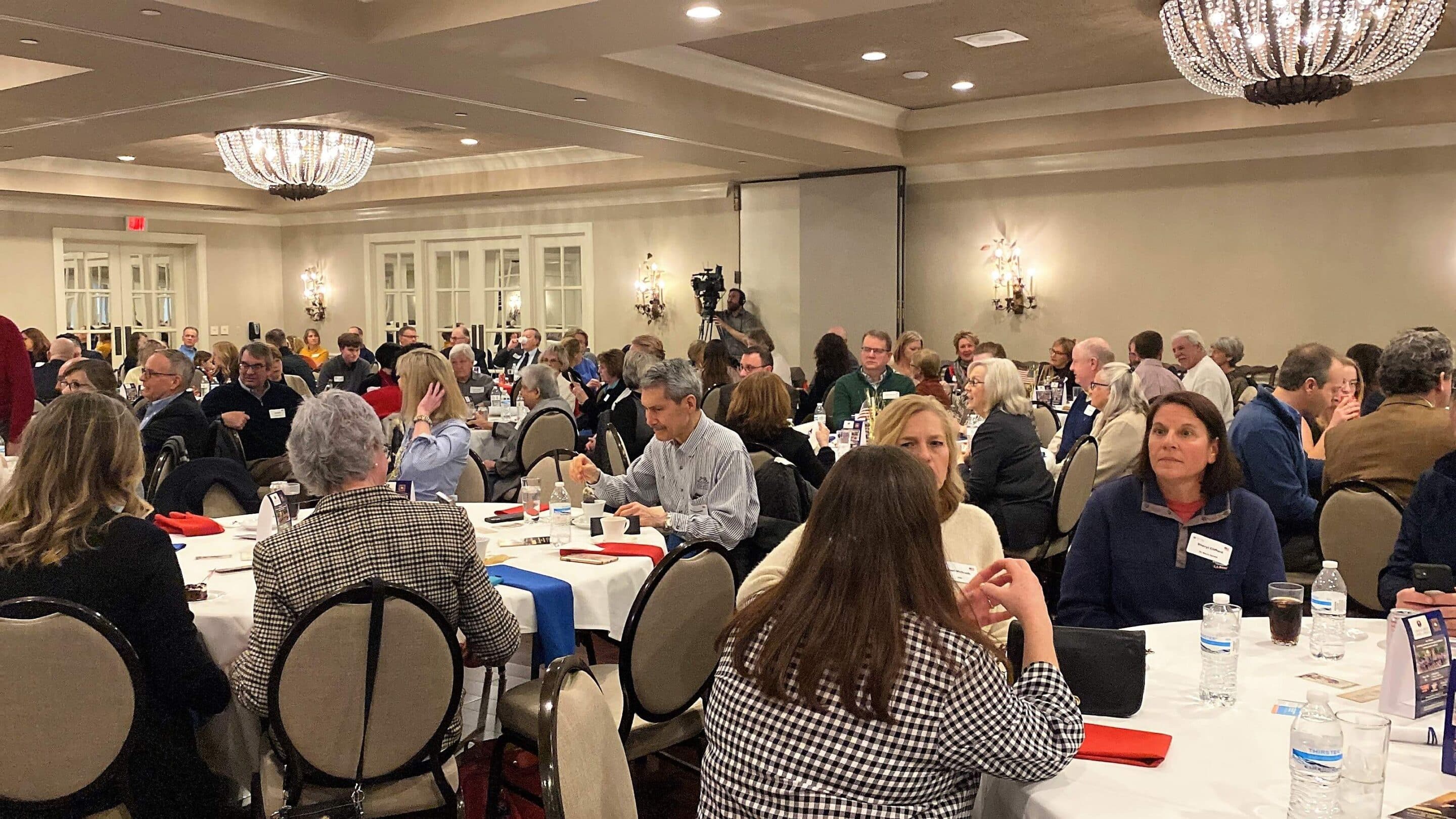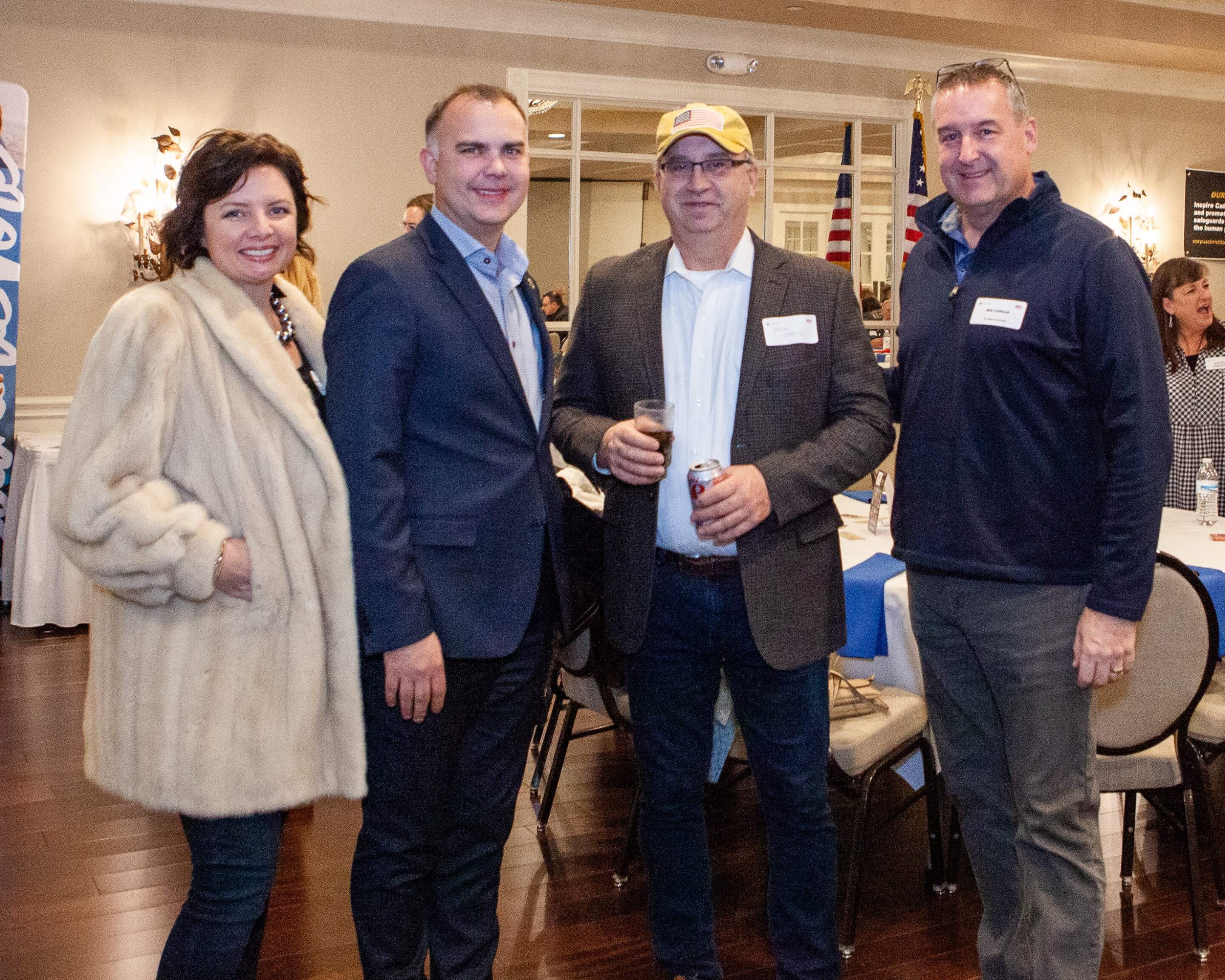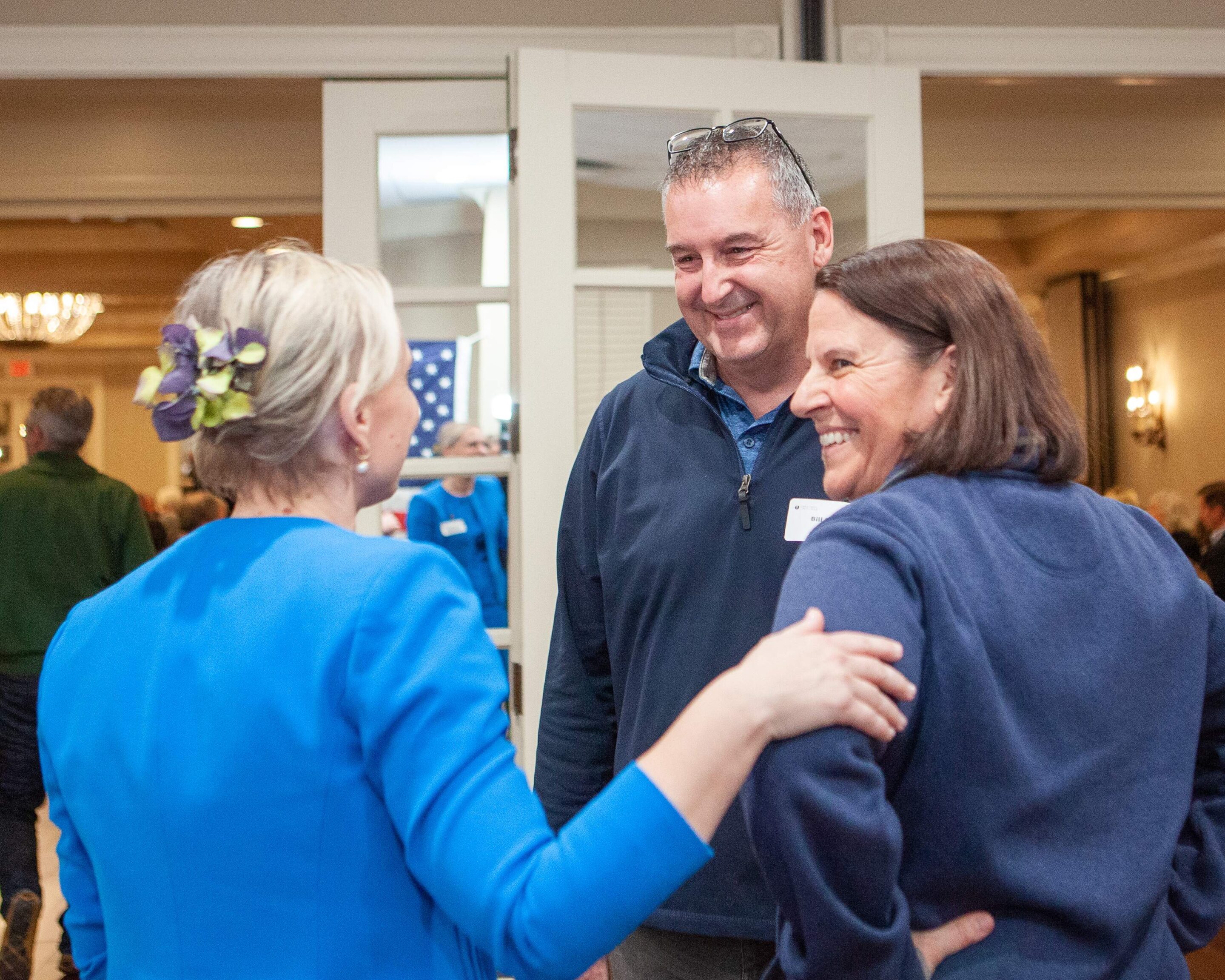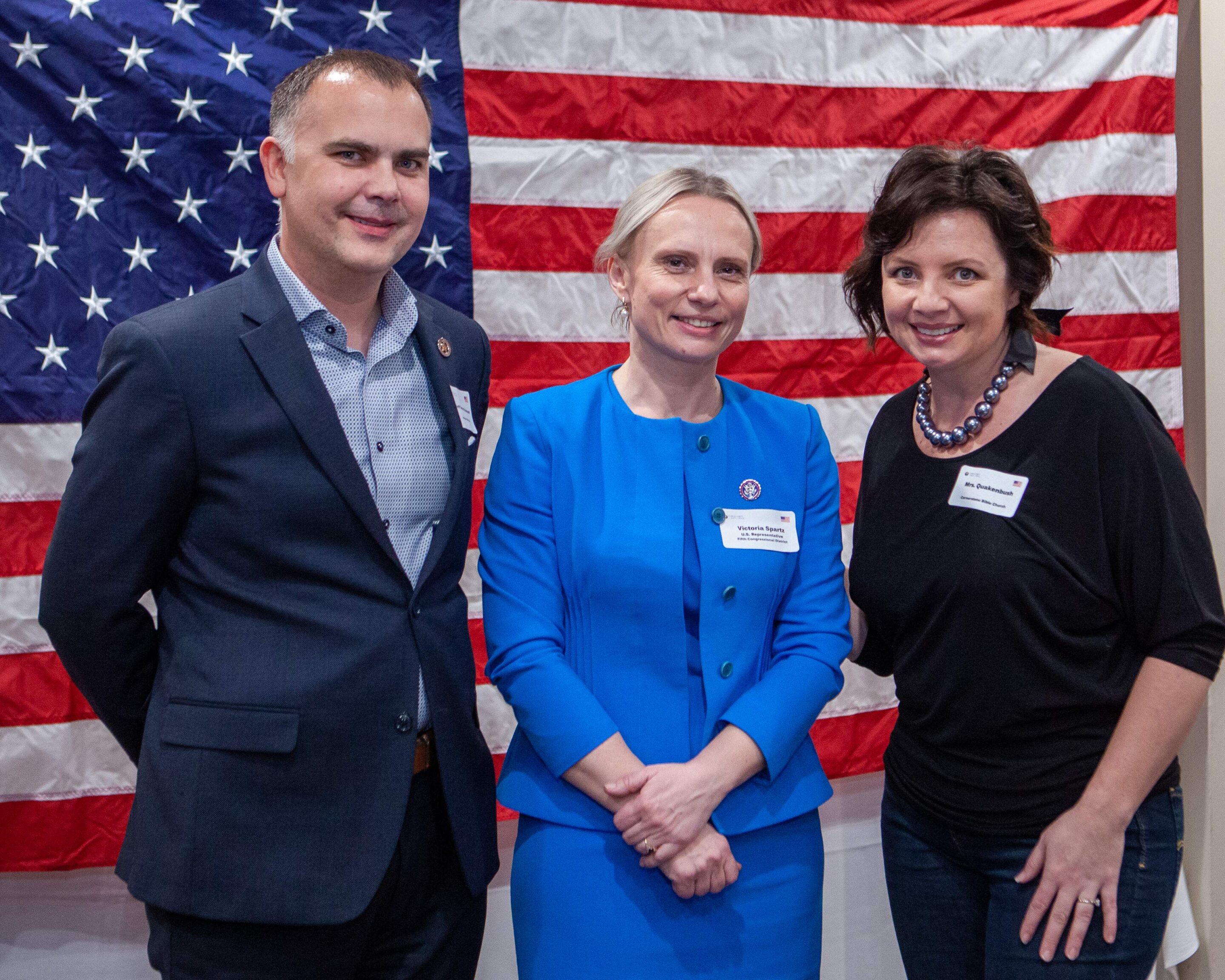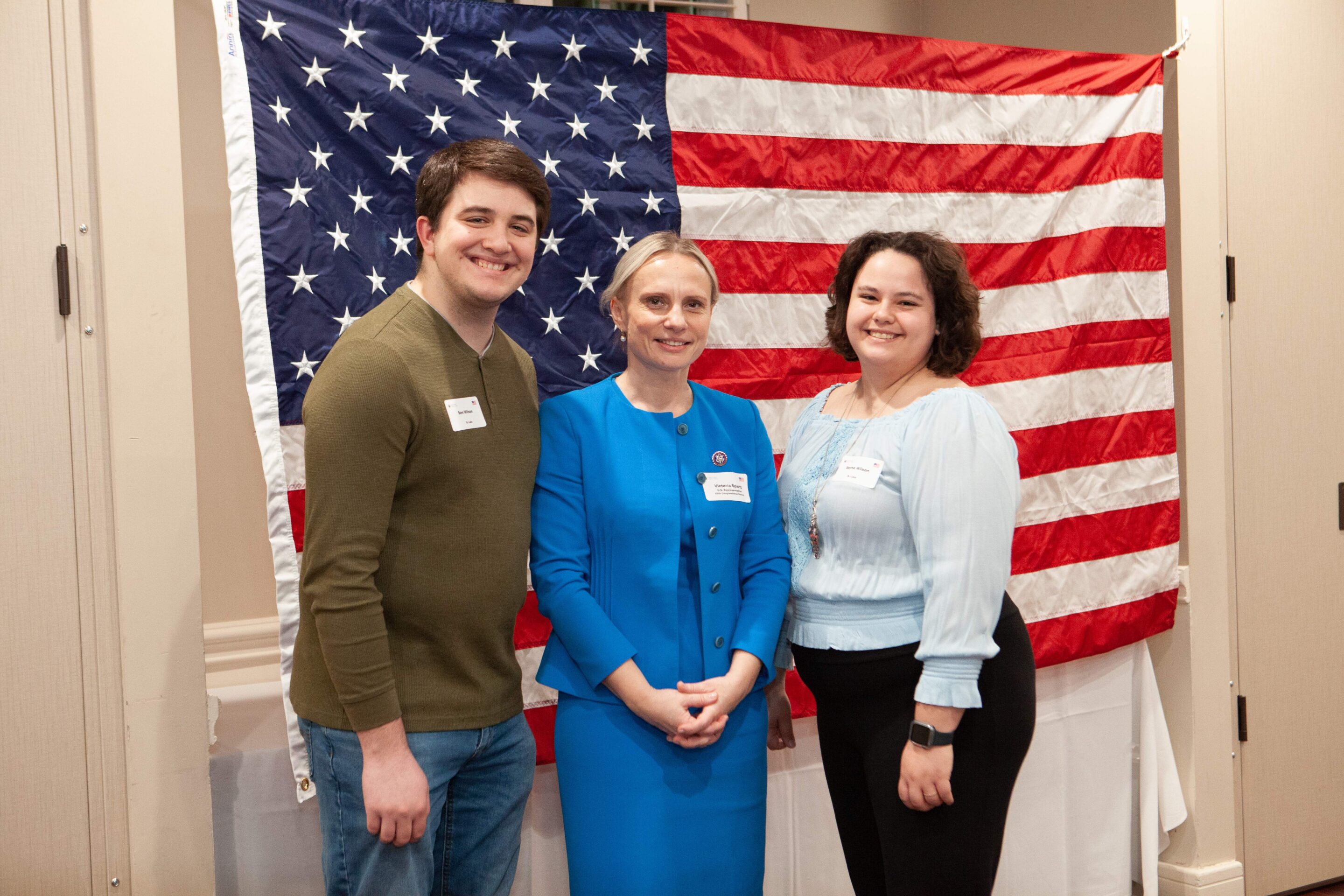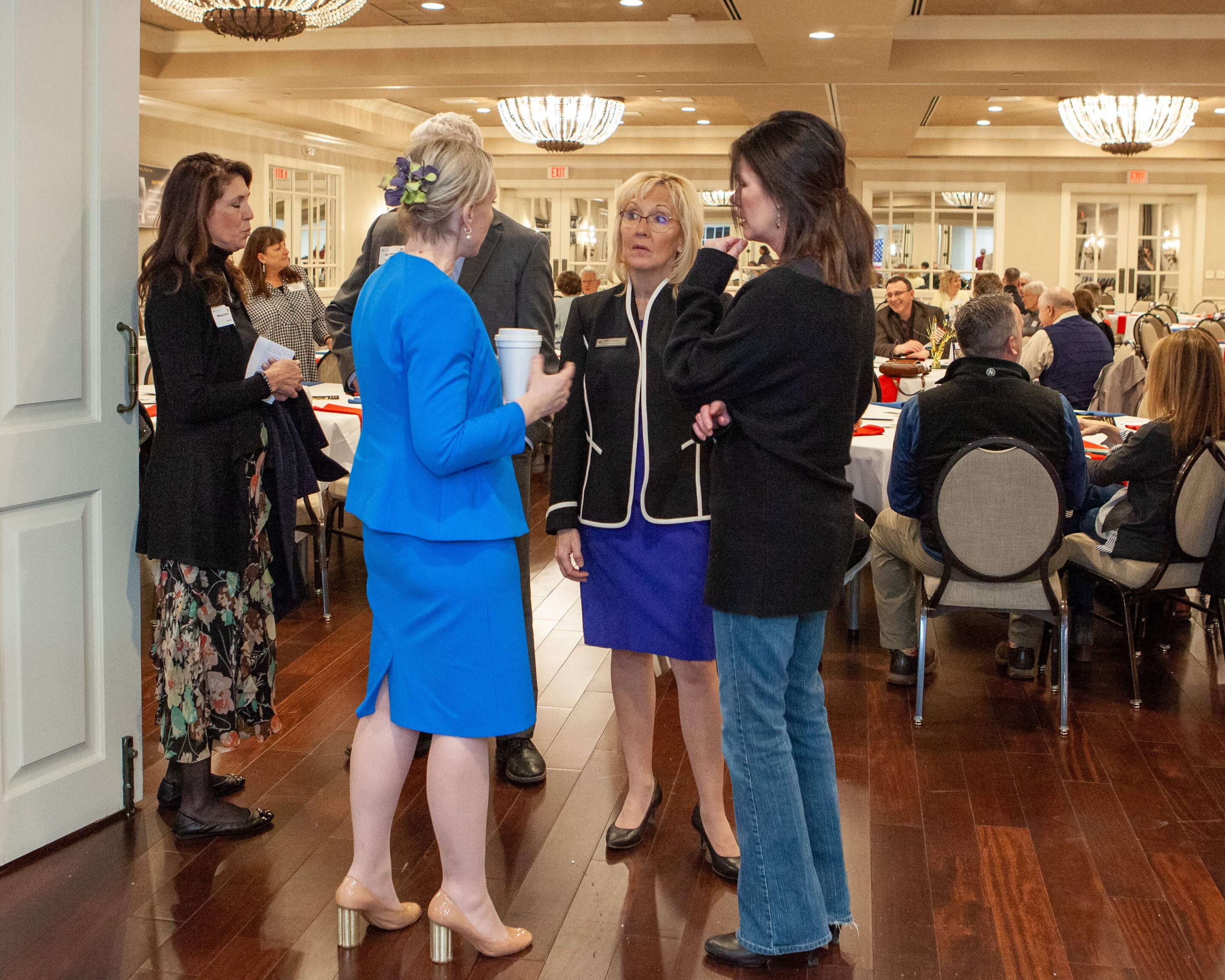 A huge thanks to some anonymous donors who have made this program possible…including the event meeting room and the little gifts offered to participants…mini copies of the US Constitution, some patriotic bookmarks and St Michael prayer cards.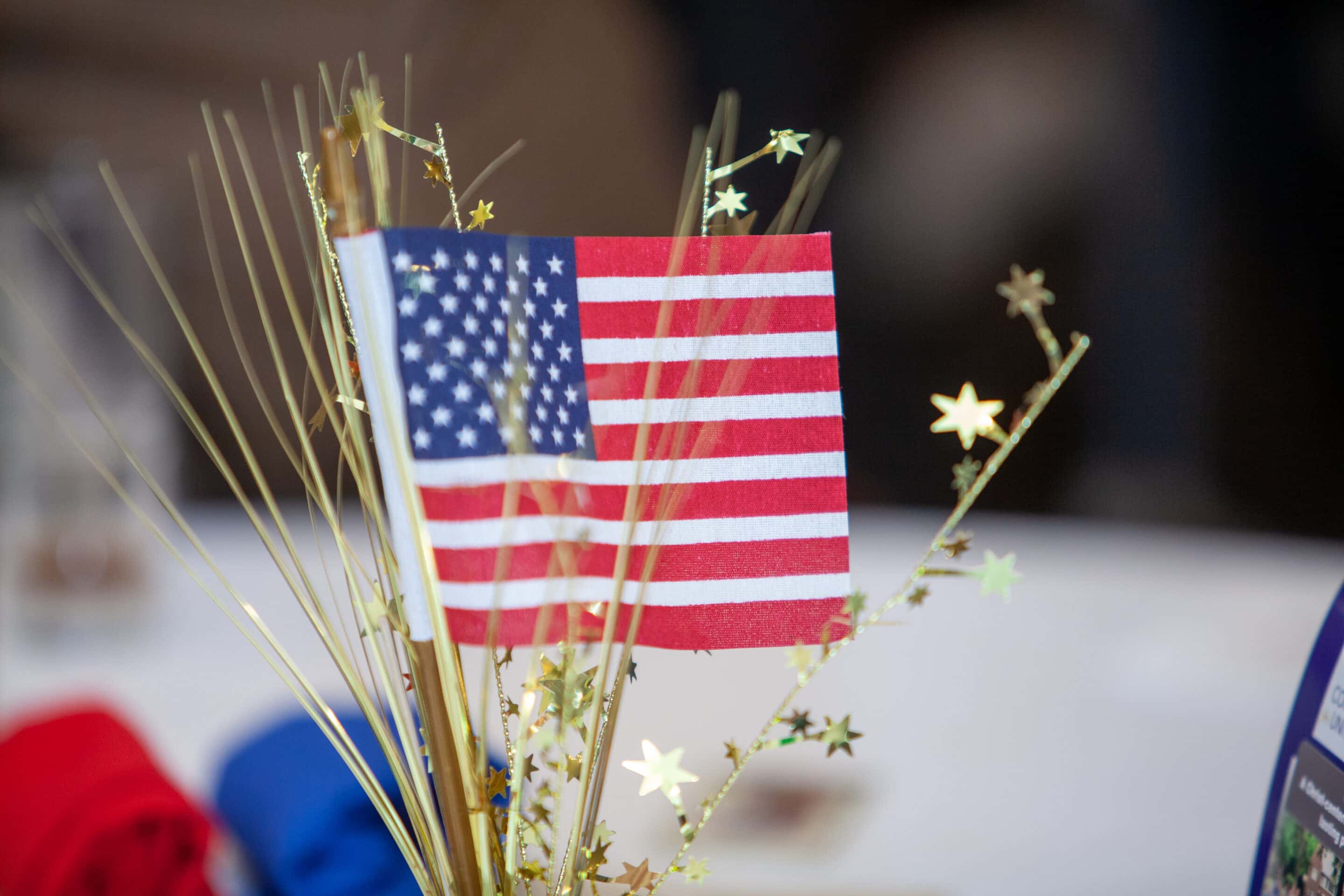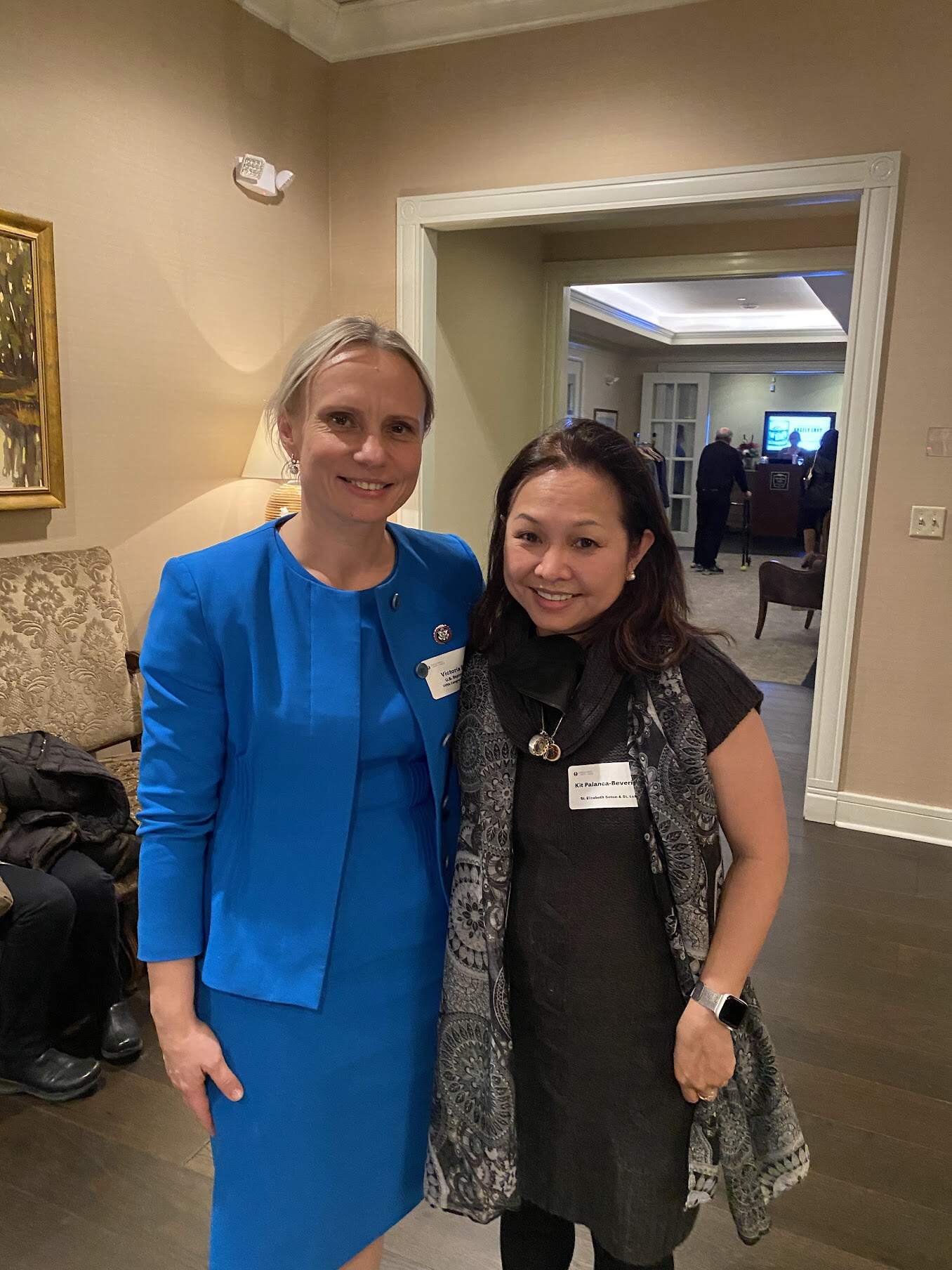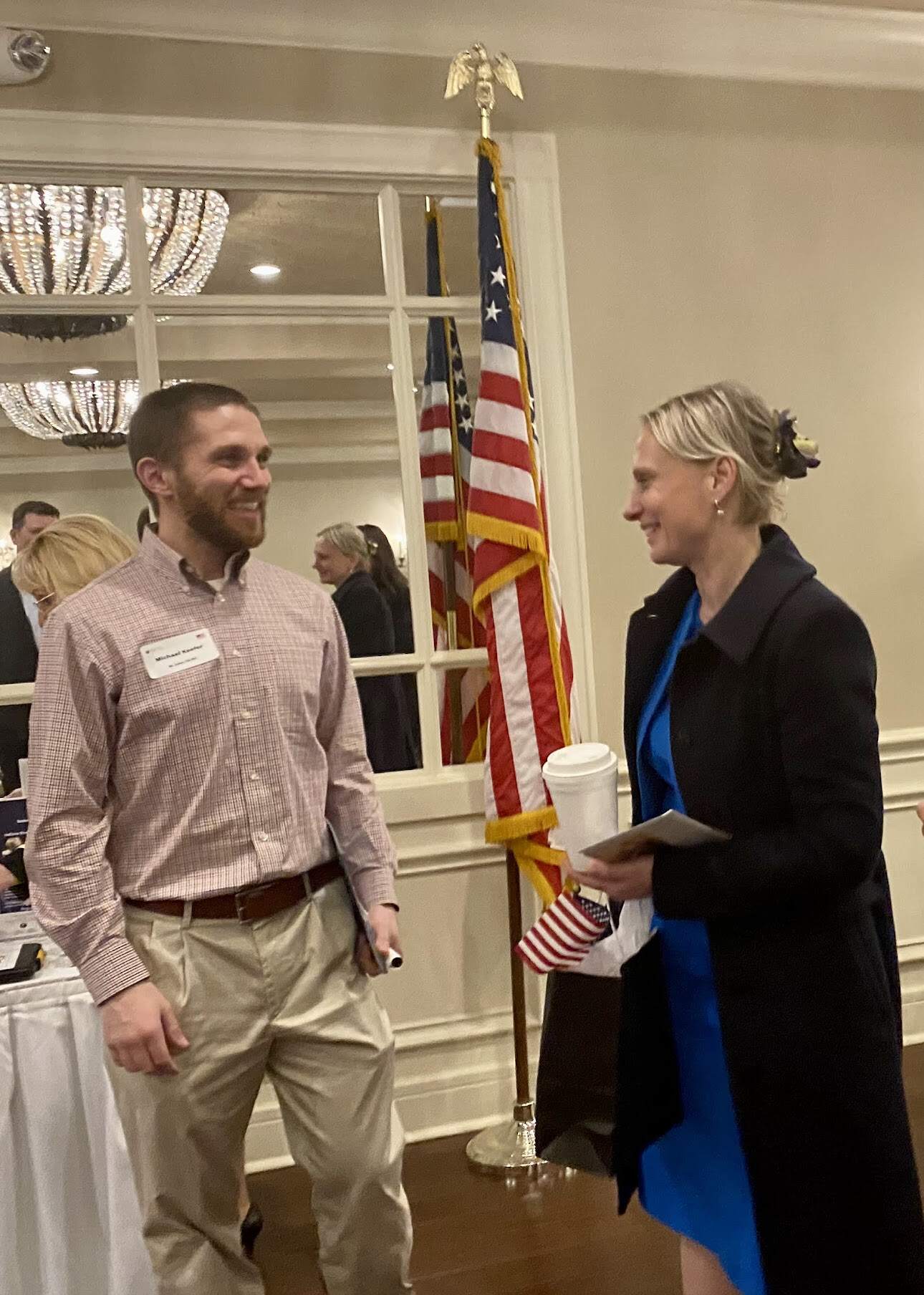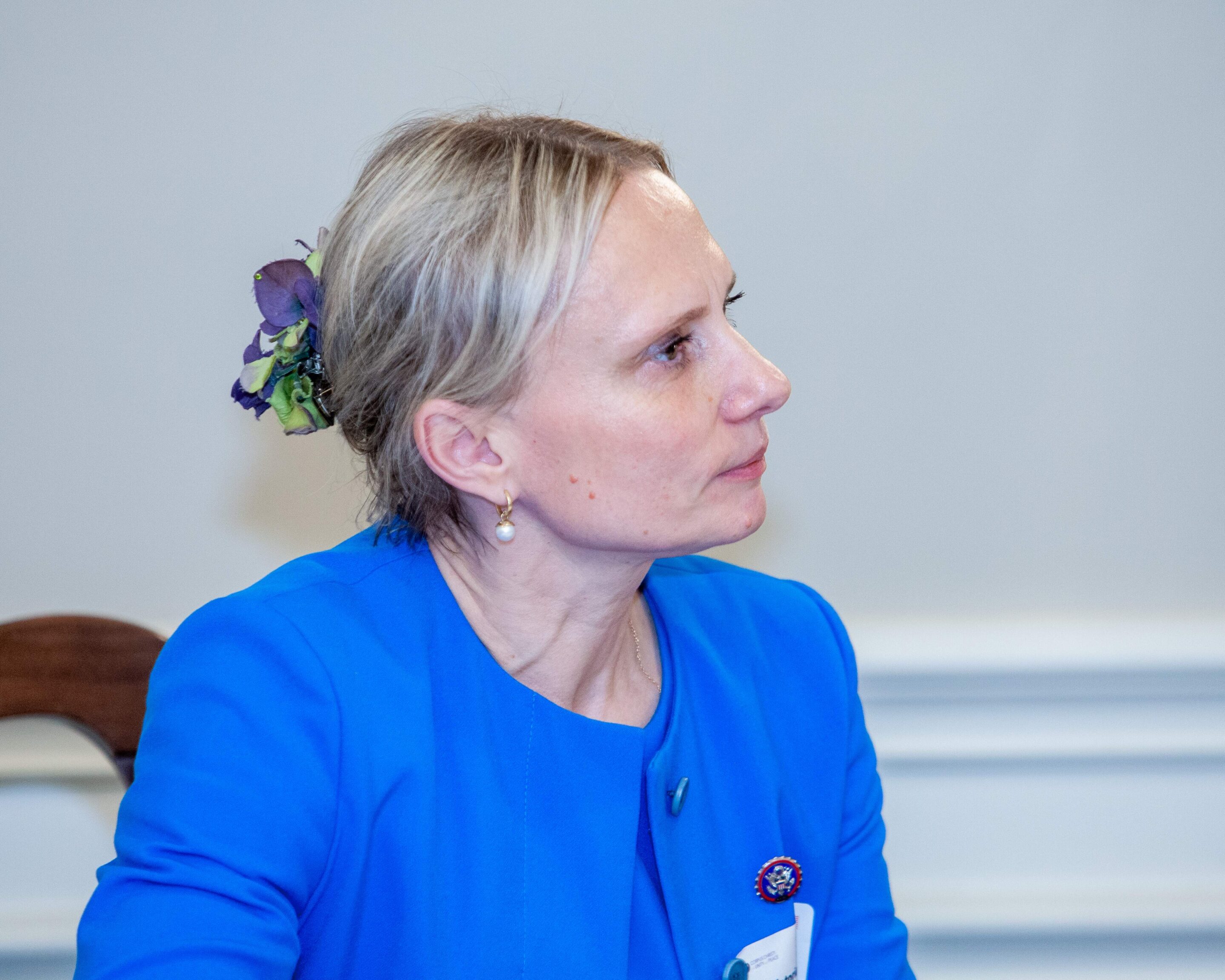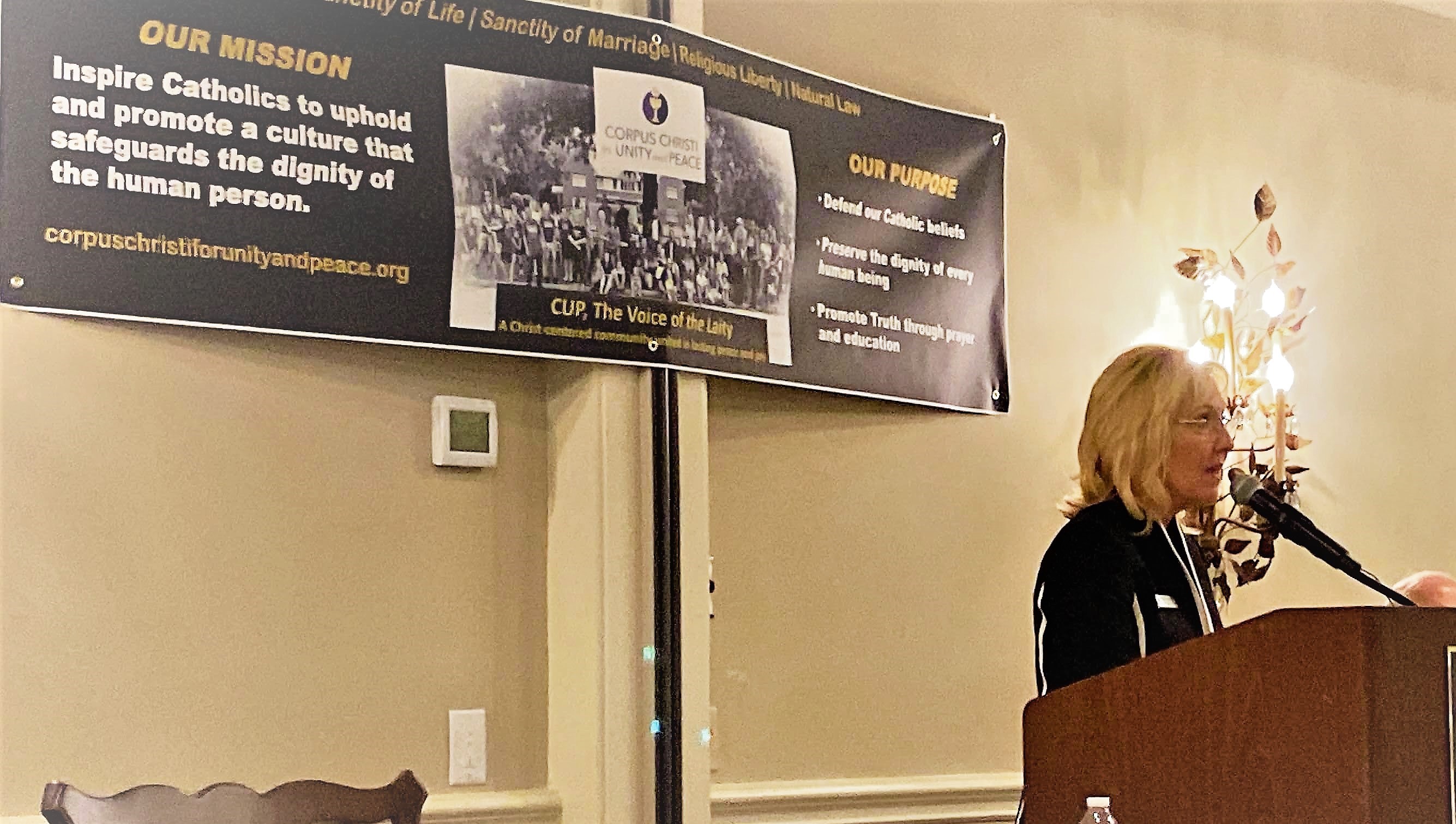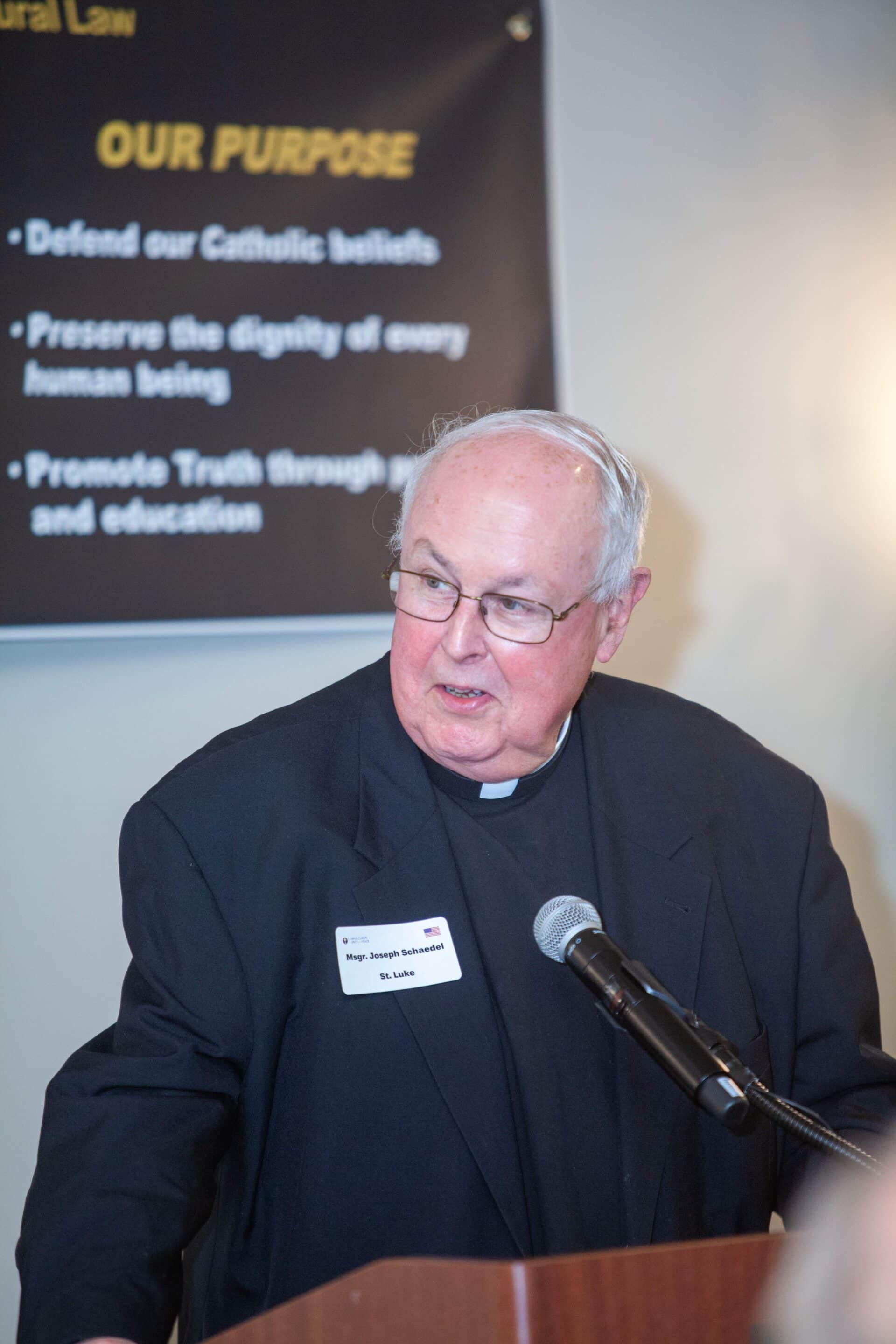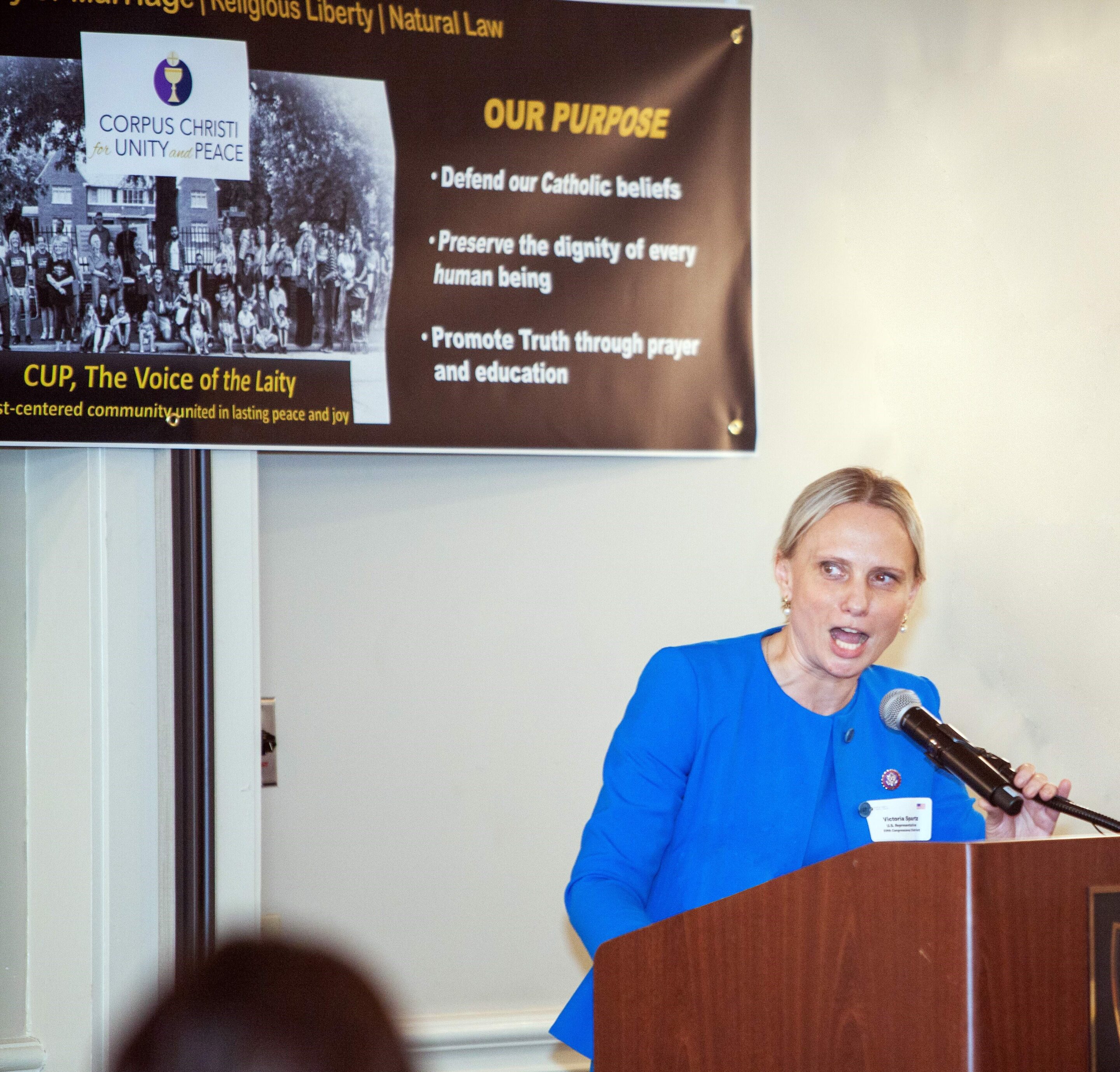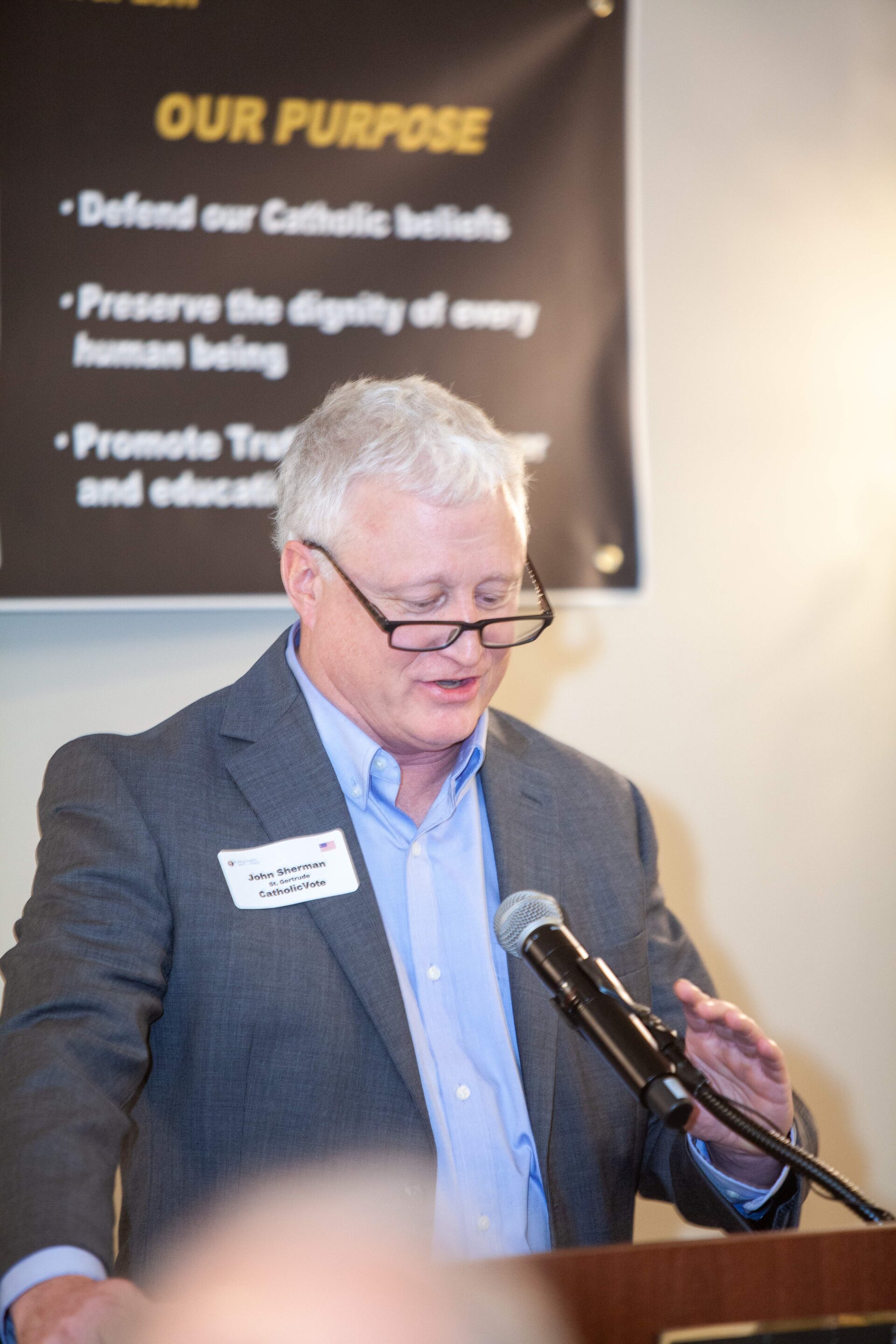 Representative Spartz received three standing ovations during the program for her authentic witness of the struggle and sacrifice families like hers made to attain the freedoms granted through a democratic republic, centered on God.