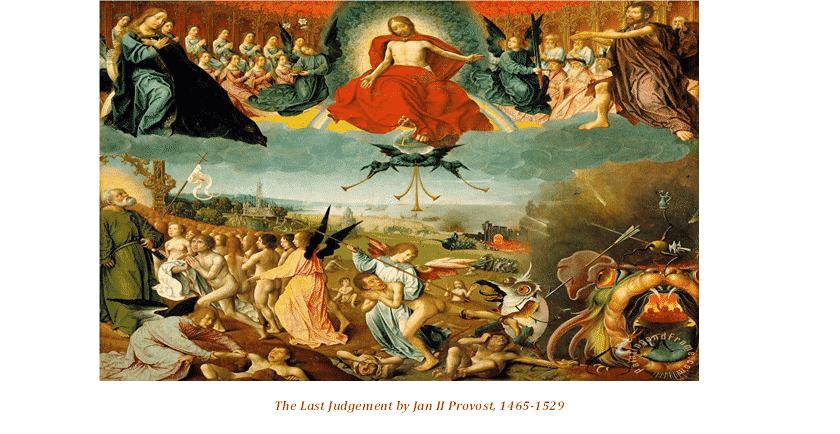 | | |
| --- | --- |
| | These are just a sampling of the bleak headlines gracing the pages of our papers and screens of our smart phones lately. It's a little surprising that these very entities who have been trying so desperately to replace references of "Christmas" with "Holiday" or "Winter" Celebrations would conclude that without trees, gifts, hams and roasts galore, Christmas just can't happen. |
| | |
| --- | --- |
| | The similarities to that green and dastardly Grinch haven't been lost on many readers.  In the classic Christmas story written by Theodor Seuss Geisel, aka "Dr. Seuss," mean, green Mister Grinch, steals every scrap of Christmas away from the kind citizens of Who-ville.  Their crime?  Committing first degree JOY!  They have the audacity to celebrate every year by gathering around the community Christmas tree, hand-in-hand, singing in arrival of Christmas with unbridled enthusiasm and joy!  The Grinch thinks that by taking their stockings, tinseled trees, toys and feasts, he could finally put a stop to all this merriment.  No Christmas for sweet little Cindy-Lou Who and all the other Who creatures! |
| | |
| --- | --- |
| Unfortunately for the tiny-hearted Mr. Grinch, something quite different happens. As he strains from his mountain top perch to hear the sounds of "boo hoos" in Who-ville at the break of Christmas dawn, he hears singing! As the revelry grew louder, he realized that Christmas had come to Who-ville despite the loss of all the trappings that had surrounded this day in the past. The citizens of Who-ville were quite merry after all and so moved was Mister Grinch at the site of this joy, his heart grew and grew "three sizes that day!" | |
While Dr Seuss doesn't explicitly refer to the birth of Christ in the classic tale as the reason for this celebration, readers in the 1950's would have immediately understood.  I like to believe the people of Who-ville knew that Christmas isn't about something, it's all about some-ONE – Jesus Christ, the true reason for the season!
We celebrate the birth of Christ, sometimes even with a birthday cake and singing "Happy Birthday," but this day means so much more.  Have you ever stopped to ponder, really ponder, the significance of Christmas?  In fact, it means EVERYTHING.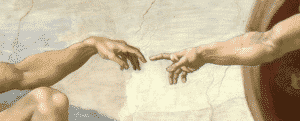 ET VERBUM CARO FACTUS EST
Et habitávit in nobis: et vidimus gloriam ejus,
Gloriam quasi Unigéniti a Patre,
Plenum grátiæ et veritátis.
So ended Mass in the Extraordinary Form for every Catholic up until 1965, "The Last Gospel" from the beginning of John's Gospel: "AND THE WORD WAS MADE FLESH, and dwelt among us, (and we saw His glory, the glory as it were of the only begotten of the Father,) full of grace and truth."  Following dismissal, this passage was recited by the Priest while the people genuflected.  Since 1965, this passage is heard Catholics attending Mass in the Ordinary Form only on Christmas Day.  Perhaps this repetitive linking of the representation of the death of Christ in the Holy Sacrifice of the Mass with God's incarnation every time was helpful in inspiring the appropriate awe we should experience at such an incredible event as Christmas.
I AM WHO AM, LOVE HIMSELF came down at Christmas, and joined the ranks of humanity.  As He dwelt on earth, He shared in our suffering and grief, and experienced everything a human being can experience, with the single exception of sin.  Our SIN, he took on as his own, and gave himself to death, death on a cross, that we might be saved and live with him in divine paradise forever.
As I look at that paragraph, the words on the screen just can't capture the magnitude of this truth.  EVERYTHING is insignificant in comparison.  All the troubles of this world have been overcome, once, for all, and we needn't fear death anymore.  It has no hold over us, nor do the princes or principalities of this world.  And if God hadn't come and dwelt among us, EVERYTHING would be different.  If not for Christmas, for what would we hope?
Now think about Advent in THAT context.  Yes, God came into this world when Jesus Christ was born of the Virgin Mary.  And we will celebrate with joyful abandon!  But, more importantly, Jesus Christ is coming again, perhaps sooner than we think.  Are you ready to meet him, face-to-face, one-on-one, and receive His judgement?
THAT'S the question that should concern us this Advent – not whether gifts will arrive on time or store shelves will be empty.  We will not be alone in facing Christ's judgement – our spouses, children, siblings, parents, friends and foe will all be facing Him.  The mythical citizens of Who-ville transformed the hardened heart of the mean one, Mister Grinch, with their witness of joy.  We are surrounded by people with hearts, hardened and indifferent.  Perhaps we can take a page out of Dr Seuss's little book and give witness to the extraordinary gift of our liturgical observance of Advent and Christmas.

How do we do that?  By bringing that experience we've enjoyed for years out into the light of day, in our homes and neighborhoods.  It's become almost ridiculous to see Christmas marketing begin earlier and earlier every year.  I saw Christmas décor, candy and gift ideas on display before Halloween this year!  And how disheartening it is to see Christmas trees kicked out to the curb and carols taken off the radio on December 26th.
Compare that to your parish.  Advent begins the Sunday after Thanksgiving, the banners and flowers during Ordinary Time are stripped away for more austere décor.  A single wreath with four candles placed within and hues of purple replace the green accents around the church.  We do not sing carols, our music has a very different sound, even tabling our Alleluia and Gloria. The red ribbons, beautiful flowers, lit trees don't appear until Midnight Mass on Christmas Eve and remain, along with the carols, lasting well beyond the Christmas Octave into the New Year to Epiphany or the Baptism of Jesus!
"How can I possibly do that," you might be saying, "with outside lights to go up, gifts to buy, presents to wrap, trees to decorate, and cookies to bake? Advent is still two weeks away!  There are an abundance of excellent Catholic books and websites which detail many Advent customs – some familiar, others long forgotten by many.  Research a few sources and plan ahead!  If this idea is new to you, get your family on board and pick a few ideas together!
Here are some ideas to get your creative juices flowing:
Hold off on Christmas.  Be intentional in making Advent look, feel and sound very different from Christmas.  Some of the following ideas are really countercultural, and that's exactly the point!  You are doing something very different from others, and as you do others will wonder and perhaps even ask why or what it's about.  That's the opportunity you've created to explain the importance of Advent in the celebration of Christmas.
Advent is our "little Lent."  A Priest shared this insight in a homily that has really stuck with me.  His point was it is Advent should be penitential.  Afterall, we are contemplating Christ in His Second Coming, so ask yourself, "Am I ready?"  One of my favorite hymns the children's choir sings with great gusto is "Stay Awake, Be Ready…. You do not know the hour that the Lord is coming!  Stay Awake, He's Coming, the Lord is coming soon!"  NOW is the time to really meditate on those areas of your life that would be tough to confess to Jesus, face-to-face.  SO, first, BEGIN Advent by making a good confession.  Don' t wait for the Parish penance service!  Make a plan to pray more often.  Order a good prayer companion for yourself and for your family.  Second, plan your alms giving – have a family clean out day and donate things that others might need.  Pick a few Angel tags from your Parish Giving tree or give generously to your local food pantry.  Visit those who are lonely, who dread this season due to isolation.  Third, fast and sacrifice!  Hold off on Christmas treats or give up dessert or adult beverages.  One lovely tradition is to set up your Nativity scene early, but with an empty creche.  Have everyone in the family strive to do at least one extra special deed or sacrifice every day, then place a piece of straw in the empty creche, preparing a gift of a cozy bed of love for Jesus!
Make an Advent playlist.  This Advent, surround yourself with sounds of Advent, and hold off on the Christmas Carols until Christmas Eve.  This is a small but powerful way to slow things down and focus on preparing your hearts and minds to receive Jesus.  There is so much beautiful and moving music out available for Advent, it is easily done.  Carolyn Pirtle of the McGrath Institute for Church Life put together a playlist on Spotify which covers very diverse musical genre.  You can access it for free here:
https://open.spotify.com/playlist/08Fg97d7QTLNuoyTq3A3Zq?si=-3nq3Q88RoiUa5y7jUsBBw&nd=1
| | |
| --- | --- |
| Decorate, but don't plug in.  Many of us have turned decorating into a chore and forget that pulling out all those little trinkets and sharing the memory of the person who gave it to us or passed it on is all a very important part of sharing our history with our children and grandchildren.  One of my last memories of my Dad was when we put the outside lights up together – if he would have decided it was just easier to do it himself rather than involve me, I wouldn't have the gift!  So, make it an occasion!  Gather the family and have fun!  But when all is done, and the lights are tested, don't plug them in!  Perhaps light just a few every Sunday of Advent and save the "big reveal" for Christmas Eve! | |
Celebrate Saints of Advent.    There are ample opportunities for special observances of our December Saints.  Fill your family's shoes with candy and coins on St Nicholas' Day on the 6th; make an Ambrosia salad with fruit and marshmallows to celebrate St Ambrose on the 7th; attend Mass on the Solemnity of the Immaculate Conception then sing Marian hymns after serving a dinner of all white foods; celebrate the Feast of St Juan Diego on the 9th and Our Lady of Guadalupe on the 12th with your favorite Mexican foods; make St Lucy buns or wear crowns in honor of this beloved Saint on the 13th.
PRAY MORE!  If you don't already, resolve to pray a decade of the Rosary every night as a family , then end with The Christmas Anticipation Prayer .  A great practice is to begin the Christmas Novena on December 16th – through December 24th.   Perhaps print out copies and invite other daily Mass goers or other parents in the carpool line.
Christmas Eve is just the beginning!  Keep those trees up, light up your outdoor decorations every single night and make every day of the Christmas Octave as special as possible.  Invite friends and neighbors over throughout the week for a meal or an egg nog and cookies. Celebrate the Saints whose feast days follow, St Stephen (Deacon and first martyr, Saint John the Apostle, the Holy Innocents, and of course, the Holy Family.  After the Solemnity of Mary, Mother of God on New Year's Day follows the Feast of the holy Name of Jesus, St Elizabeth Ann Seton, and the Epiphany.  Don't forget to chalk your doors with blessed chalk on the Epiphany to ask for Christ's blessing on your home – 20+C+M+B+22. The letters have two meanings. First, they represent the initials of the Magi — Caspar, Melchior, and Balthazar — who came to visit Jesus in His first home. They also abbreviate the Latin phrase, Christus mansionem benedicat: "May Christ bless the house." The "+" signs represent the cross, and the "20" at the beginning and the "22" at the end mark the year.
No matter how you choose to do it, make an effort keep Advent in your heart and your home – inside AND out) this and every year.  We will each make an accounting to our Lord someday.  The Advent season should remind us that we truly do not know the hour He will come, but as sure as we know that the sun rises and sets, JESUS IS COMING.  Mother Angelica, Foundress of the EWTN Network, famously captured this often when she'd say, "We are all called to be Saints, don't miss the opportunity."
Have a blessed Advent!